One of our favourite things, and one of the things that keeps us working on this, is finding, discovering emerging artists and DJs. And this is what happened a few weeks ago with a podcast coming from a distant place, Tbilisi, the capital of Georgia… it caught our attention immediately, and that wasn't easy given the huge amount of Techno sets we listen to.
But this one had something special.
It featured a young DJ from the emerging Techno scene in the Georgian capital, Ana Marjanidze, whose stage name is 3AM.
Today we celebrate the International Women's Day with a double feminine feature, and Ana brings us an exclusive set for 1051 Magazine. First of all, we want to thank her for this effort and then we want to ask her a few questions to get to know her a little better and also to give us a snapshot of the electronic scene in the capital of her country.
– Hi Ana, thank you for your time, first of all, tell us where you were born and raised, and when, and what are your first memories about music…
I was born in Tbilisi, capital of Georgia, country with a lot of struggles throughout its history. I was born in 90´s which was not the best period in my country, fighting for freedom and independence, opposing Russian influence and trying to build democratic and economically stable state. Regardless such challenges, music was accompanying me from the very childhood. My mother had great admiration towards classical music, so she decided to take me to classical music school, which I attended for whole 7 years. Frankly, I was very stressed on the part of learning notes, but I loved expressing myself through playing piano. I remember my teacher once said to me, "Ana, you need to work hard on your technical side, but it's worth it, because not many can show feelings as you do". I think the same happens nowadays with djing. Emotions prevail and I still need to work on my techniques.
– Tell us about the first music you bought, your first influences.
I cannot even recall the very first EP or artist I purchased in the digital format, but I definitely remember my first vinyl, which was Wyndell Long, Headgames EP CLUB CRAFT. I must confess, I don't play this vinyl, because my taste in music has changed several times from that time and even currently, I am searching for myself, but this vinyl is a very sweet memory of my decision to become a DJ. As for my first influences, I would name my teachers, who have a great taste in music and while sharing their prospects, their idea of good music influenced me a lot. Plus, I think the influence is not a precise moment, or a particular track, I think it's more a process, when you listen a lot, exchange thoughts about music and then you are dragged into this world of never-ending search. For me the most influential is the whole process of digging, which helps me grow.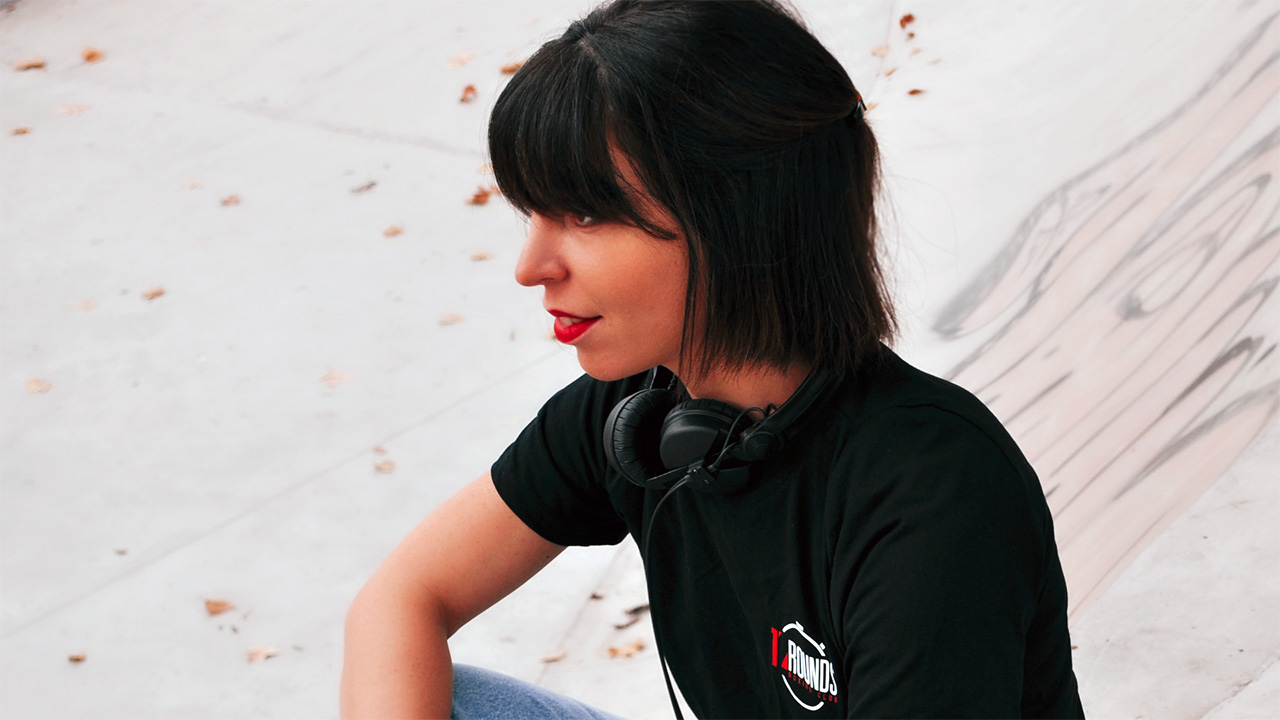 – What made you think "I'm going to be a DJ"? Was there something like a track, a DJ set…?
I started listening to electronic music being a teenager, a student going to clubs, having a lifestyle of openminded person. But back then, I did not consider it as something I would touch from a different perspective. I was just a listener. However, as in a very banal story, the momentum brought me to the idea of learning djing. I was very interested in the process of mixing music in my own way. I was amazed by the power of music and I wanted to feel it in my own hands. That is shortly about how I entered into the Techno world…
– You´ve been djing for a couple of years if we´re not wrong, and you have published several podcasts with your sets, tell us where and tell us as well where and when was your first set in public?
Since I started Djing I have recorded dozens of mixes, but it was quite a challenge to start publishing them and sending to different channels, platforms. Initially I was not satisfied with my performance, so my decision to send the mix to the podcast channel came only after a year of intense practice. I must remark the firs podcast platform which believed in me and became interested in my work, that was Studio11.12. After publication of first podcast I became extremely motivated. I suggested recording mix for couple of more platforms, and afterwards I was surprised that podcast channels and their owners started to contact me themselves and asked me for recording the mix. I love recording podcasts, I think it is one of the ways to develop yourself.
As for the first set in public was quite a recent event, I even remember the exact date – 13.11.2021. I played at the place in Tbilisi called DJ Community, which invited me as newcomer artist and gave me chance to express myself before the public. It was a very important day for me, also because I was doing a warm-up for a very famous Georgian DJ Boyd Schidt, who I admired as a listener, and playing for the first time before such an icon was a great responsibility. Well, people say I did it ok, so maybe I can call it a very positive memory of the first gig.
– Which is your favourite gear, decks, mixer, etc.?
Well I must underline my special attitude towards turntables, and of course Technics, however I don't consider myself so prepared to play a public only vinyl set. But the time will come, I believe in that.
As for the digital gear, it is hard to say, I am very comfortable person in general… I get along with every types of Cdjs and mixers, but I have not tried the analogue mixer yet : ))  If talking about preference Pioneer Cdj 2000 nxs 2 and 3000 are the ones I play the most. In terms of mixers, my favourite would be Allen & Heath Xone 96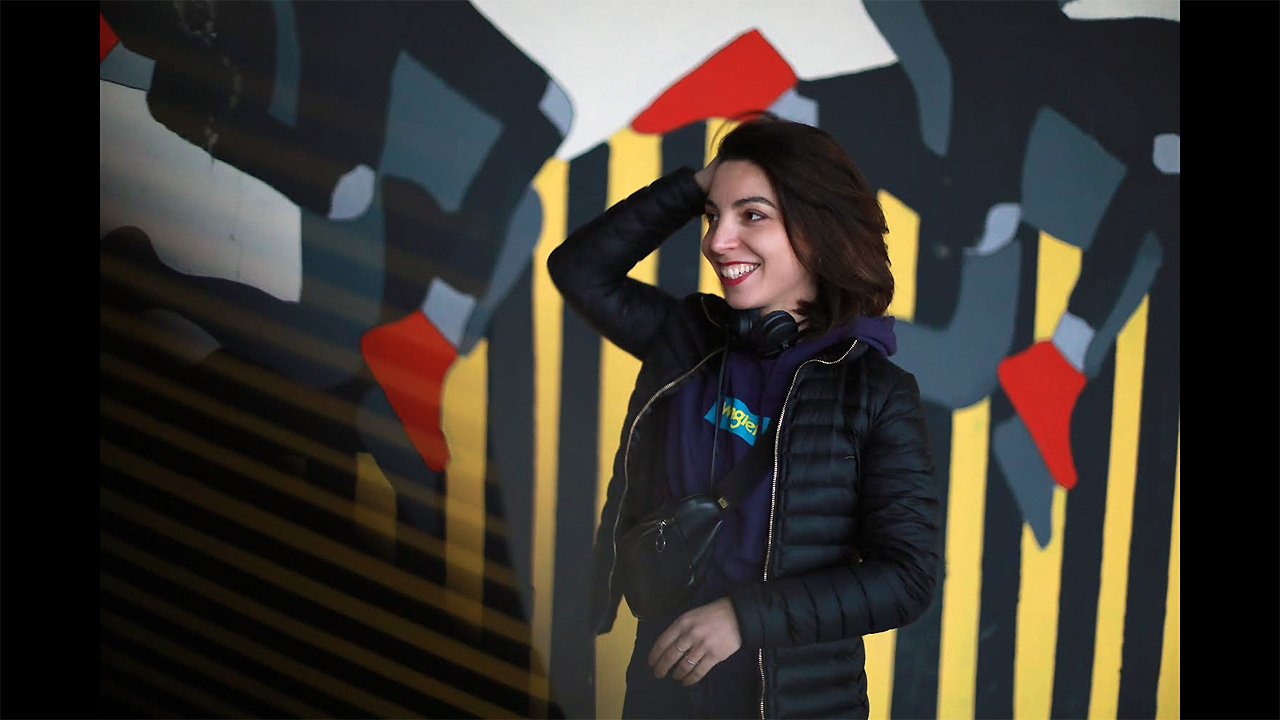 – Please, tell us about the electronic scene in your town, your country… places to go, festivals, clubs, collectives…
Georgian club culture is really unique and plays huge role in the social, economic and cultural development of the whole country, mostly related to the impact which it had on the development of Georgian society. Considering the fact that Georgia was part of the Soviet Union, the lifestyle of ordinary Georgians was framed with stereotypes, discriminative attitudes, and other problematic views. The role of club culture was huge in breaking down those frames and barriers which hindered people from accepting different attitudes and lifestyles, especially accepting the queer community as a genuine part of the whole society. Clubs in Georgia have changed the life of people, helping them to free their minds. Along with the platform for electronic music and underground club culture, clubs in Georgia are considered a symbol of equality and free safe spaces. The most famous ones in Tbilisi are BASSIANI, KHIDI, MTKVARZE, CAFÉ GALLERY, etc. As for the festivals there are periodic festivals arranged in different locations of Georgia, for instance in Racha "Rorkva Festival", there was a festival recently conducted in Poti "Swing festival", so there are really good festivals arranged from time to time.
– Unfortunately, since a while ago, we´ve always have to include in the interviews questions about not very pretty matters… first was the pandemic, and now, the Russian invasion of a sovereign country, Ukraine. Taking in consideration that we´re talking to a Georgian artist, it would be really interesting to hear your opinion about some questions. First, how is the general feeling of people in Georgia about this invasion? Is there fear on the part of the government? Are there solidarity actions as in other countries, and are there solidarity actions in the music world?
After the Russian invasion in Ukraine and the aggressive war that started there by Russia, I think things got dramatic in every sphere as well as in the music industry. Ukraine and Georgia have a history of long-term friendship as countries, striving together to become part of the European Union in recent years, in addition we have common challenges and a huge never-ending problem – Russian occupation. Ukrainian people are a close friendly nation to Georgians and of course for us it is very hard and devastating to see our friends in such condition, especially after experiencing the Russian aggression in 2008 in Georgia. We Georgians support Ukraine and Ukrainians in all possible ways we can. There have been demonstrations in the streets since the War started and a lot of Georgians expressed their support and admiration towards Ukrainians, we stand with them in these hard times. Besides the moral support, there are a lot of campaigns which aim at helping Ukrainian people and gathering money for people suffering and losing their homes, relatives… Georgian people and companies are suggesting free stays and meals for those ukrainians that are left outside their country and have no place to stay. We stand together in this hardship. The Music industry is also taking part in the support campaign for Ukraine. On the 4th of March all Clubs opened in Georgia and all of them started fundraising for helping our Ukrainian friends. Part of the income from the nights held in these weeks will be transferred to those funds that support and help Ukraine.
As for the question – Is there fear on the part of the government? I would answer like this – Yes, there is a Fear within the Government, unlike the People of Georgia, who are ready to support Ukraine no matter all the threats that are not new to our country and will not decrease our sense of dignity.
– To finish with our interview, what are your plans for this 2022 (and for the future)?
Well, considering the fact that I am still newcomer, my main plan is to work hard and prove to myself, first of all, and then to others – that I can do it, and I can do it really good. Acquiring experience and building up good quality is my overall goal. There are a lot of obstacles and things which demotivate me sometimes, like being ignored by different small clubs and bookers, not having many gigs and just doubting myself because of such cruel biased Techno scene existing in all countries, I guess. But I will try to take my music to people, share and express what I want to say with emotions and feelings I put into each set. I know it will be hard… but for me, it is worth it… as my classical music teacher inspired me, no one can show feelings in a similar way, so I will do it in my own way.
And you´ve got your way, no doubt about it. Attracting our attention in the over populated Techno jungle is not an easy thing and you did it!. Thanks again for your time and for your set, and we wish you all the luck for the future.
---