Cristina Lazic is an emerging artist with an incredible ascending career. In a few years, her life has professionally changed and she is now a DJ, producer, Pioneer DJ ambassador in Italy… we´re delighted to delve into such an exciting career.
– Hi Cristina, thank you so much for taking the time to chat with us. As we said in the introduction, your life has been exciting lately… but not only lately. Let's talk a bit about your early years. Your biography says that you learned to play the piano when you were very young. You had the advantage of having a piano teacher as a grandmother, but your life was not directed then towards a musical career. What were those first years of contact with music like? What were your first musical memories?
Thank you for inviting me! Yes, I started playing the piano when I was 5. I used to spend a lot of days at my grandparents while my parents were working, and this allowed me to fall in love with playing the piano, from hearing my grandma playing. I remember spending hours and hours next to my grandma, while she was playing; she used to sing all notes out loud as I would refuse to learn how to read scores. I just wanted to do everything by ear, often transposing the music into new keys. But my passion for music always followed me, also during my teen years, when I composed and sang an album of songs on my own (I'd be laughing now if I listened to it – it was very "pop"!!). Later on, during uni, I worked at EMI in Miami and later on I started my work career at a large independent label / publisher in Milan.  So the passion for music is something that has really been with me since the very early days, and that is has followed me also later.
– You were born in Milan, but at the age of eighteen you moved to London, to study, to work, and that's when you started to get in touch with electronic and dance music?
I was already an electronic music lover prior to moving to London, but definitely moving to London accelerated my passion and increased my knowledge about this world. I moved to London to study and work, but in the first year, when I turned 19, I remember attending a weekend course to learn how to produce using Logic, at a school called "London school of Sound". I then abandoned this option as I was absorbed by studies and it was not possible to do everything then, as I also had to do a side job to pay for my studies. Overall, I was hanging out a lot in East London, at amazing venues and parties. It was definitely a great way to get exposed to the electronic music sphere in a different way from the one I was used to in Italy. Back then, London was definitely much more underground than Milan. Now, also Milan has grown musically wise.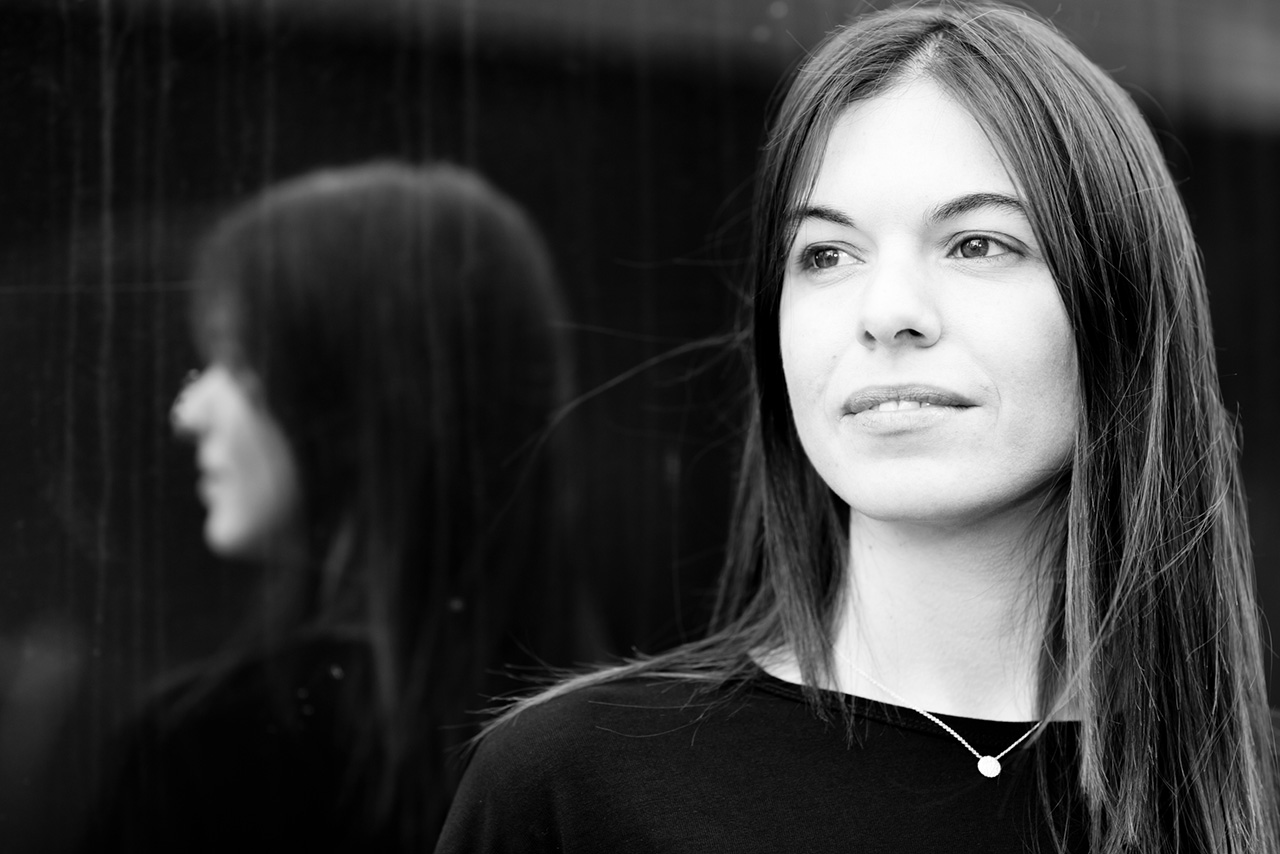 – Your professional life has been partly related to hardware products, and then you work for Google. Are you still working for the Mountain View company?
Yes, I still work for Google! Prior to Google I used to work in London for Apple, then Nest, focusing on hardware products  Nest was then absorbed within Google, and that's when I transferred back to Italy. I have changed 6 jobs in 7 years (quite typical for Google!) and now I lead brand marketing efforts in Italy. It's a very nice role as I am responsible for managing digital training products and programs that enable people and companies to grow online. Italy ranks quite low in digitalization compared to the rest of EU countries, so it's very rewarding to know that my job can help people digitize.
– Then, in 2016, you are on maternity leave with your daughter, and suddenly, you decide to sign up for a DJ course in London. What was it that made you do it, just to do something you always wanted to do but didn't have the time to do before? Was there something more specific that made you enter this world?
The story is actually funny. A friend of my husband, called Mina and with his same surname (Lazic) invited me to join a DJ course while I was on maternity leave. I was breastfeeding and had no nanny, so had almost zero time for myself – not even time to have a shower! Mina offered to join this course to find some "me" time from motherhood responsibilities. I had always loved electronic music so I loved the idea – I found it more interesting than doing yoga, pilates or typical courses that new mums would attend 🙂 I finally couldn't join Mina's course as it was a bit too far for me and I could not be away too much due to breastfeeding, but I ultimately found a studio not too far from home, with private lessons. Mantas, my teacher, taught me how to always cover the BPM and train your ear to beatmatch and better feel the frequencies. In six months I was able to perform at my first gig – it was at a great location, STYX in North London.
– You liked it, you got hooked and you bought some equipment to continue practicing at home. And in a few months, you started playing in some parties and events. What equipment did you start with? Do you think that because of your main job or your contacts from it (apart from your quality, obviously!!) you could´ve had access to play in places that otherwise would have taken you more time to get to? 
I started off renting a studio where I could practice, once per week. That studio had CDJs and a Pioneer DJM900. Then, I decided to buy my own equipment; I purchased a simple XDJ RX controller, but it did the job for practicing at home. Definitely working for Google allowed me to have an interesting network of friends and colleagues, as well as clients and agencies that were into music and that were interested in coming to listen to me, or to even spread the word about that "DJ mum from Google" 🙂 but, most importantly, I think that working for Google gave me that confidence boost to believe in myself and just try to do what I love, as I know that with determination and passion you'll get there. Many people just give up before even trying, and they would tell me that they "don't want to apply for a job at Google as they will never get it". I disagree with this approach. I think that, if you want something, you just need to go and get it; it may take time and you may need to try and retry, but eventually it's gonna happen. Just don't give up.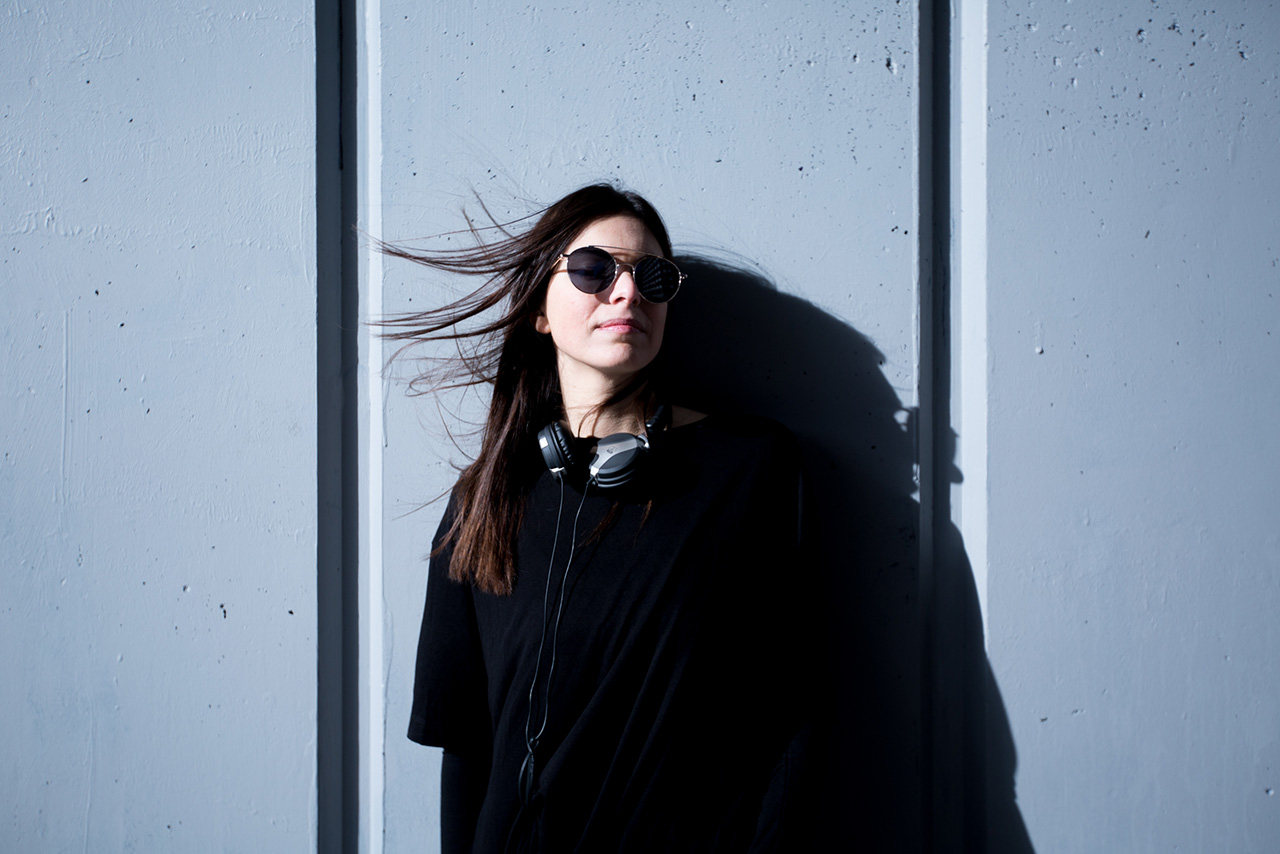 – Let's talk about pure and simple music. What were your musical influences in those first sets, what DJ's and producers, what styles did you like the most?
Whilst now I spend most of the time digging on dedicated vinyl portals and bandcamp, I started off with a more "basic" type of approach via Beatport. I have always been a big fan of Serge Devant, Dennis Cruz, Nick Curly, Andhim and Archie Hamilton. I have to admit that in the early days I would focus more on the actual tracks, without checking out too much the labels. Now I have changed my approach: I follow labels carefully and when I get to know a new producer, I tend to dig into their whole discography to observe how their music has evolved and what labels they have collaborated with. I think that's normal as I have also entered the world of production and labels, so I tend to see music in a different (more complete?) way.
– Then comes the damn pandemic and at that moment, when everybody stopped and we all had a bit more time for other things, you decided it's time to start producing.  Obviously, you didn't start from scratch thanks to that early training you had… but… Had you been playing the piano during all those years, at least practicing some of the time?
Yes, I have a Kawai C26 digital piano which I bought in London when I was in my 20s, and I brought it back to Italy three years ago when I moved to Milan. I use it regularly, now mainly to teach my daughter (who is also very passionate, and is taking lessons) how to play.. but she is much more disciplined, she can read scores 🙂 I also have an amazing Bechstein that my grandma left me, but it's too big and I don't know where to put it! Currently it's at my auntie's place. In any case, playing the piano definitely helped me also with production, as I love to produce my own melodies, paying a lot of attention to harmony – and in that sense, being classically trained has helped.
– Something we ask many of the artists we interview, but we think it's obvious in your case, and correct us if it's not. You started producing at home, during the Covid quarantine. What kind of hardware do you use, or are you more from the virtual world (VST)?
I have made a little basic studio at home. I normally produce using Ableton Live 11, a Push, a sound card, a keyboard and a variety of digital plugins (usually from Arturia, iZotope and Rob Papen). When necessary I go to a proper studio out of Milan, where I can use more professional equipment like proper speakers. I am generally a big fan of midi, I like to create melodies for instruments (I love to include guitar and piano sounds) on my own, rather than using loop samples. I definitely want to explore more the world of hardware production equipment, but for now I use more digital equipment – which is also convenient when traveling a lot like me! In fact, my creative inspiration is at its best when I am in nature; I often travel to the seaside or the Alps to throw some initial track ideas out when there.
– And again, another important achievement… releasing on Rebellion, the sub label of Crosstown Rebels, the empire of Mr. Lazarus. Tell us how you got there, with such little previous record production?
Yes, it's an important milestone and I feel extremely lucky that this is happening!
I want to believe that it was a mix of luck and rewards for a lot of hard work. I think that because I am musically trained and I have been composing music also in the past, production is something that comes quite easily for me. Of course the technical skills are difficult to learn, in fact I took private remote lessons during covid and I watched a lot of YT tutorials online to learn how to use Ableton, plug ins etc. I also did a lot of masterclasses and 121 classes with producers I liked, whom I contacted to ask if they would be interested in teaching me some skills privately. Many were available, so that's how it all started. So I want to say that it's a mix of hard work, creative skills but also luck; in fact, upon advice from a friend who had listened to my demos I reached out to Damian and sent him my music. I would never expect an answer, but actually Damian got in touch with positive feedback. Since then, we have been building some good collaborations: at first, as you mention he included my track Leap Year in a VA which was released in October 2021, called Souls Vol 2. Leap Year performed quite well, it got into top 4 in the minimal charts on Beatport! The next step will be my own EP. I am thankful to Damian for giving me this opportunity.
– Tell us about your new EP on Rebellion, Burning… There's brighter House, something darker, even some nods to Disco elements…
Of course, "Burning" is quite diverse and will accompany people in a variety of situations – from introspective journeys in moments of reflection, to social gatherings with friends and all the way to the dance floor. All tracks contain a mix of minimal sounds with groovy bass, with female / male catchy vocals. In Mirror I was inspired to include a guitar tone after listening to the great track "Taff" by Leonidas and Traumer; Jazzy Feeling is the result of an effort to combine minimal with funk and jazz music. Finally, with the lead track Burning I wanted to obtain a happy dance floor sound to make people dance, including unexpected elements.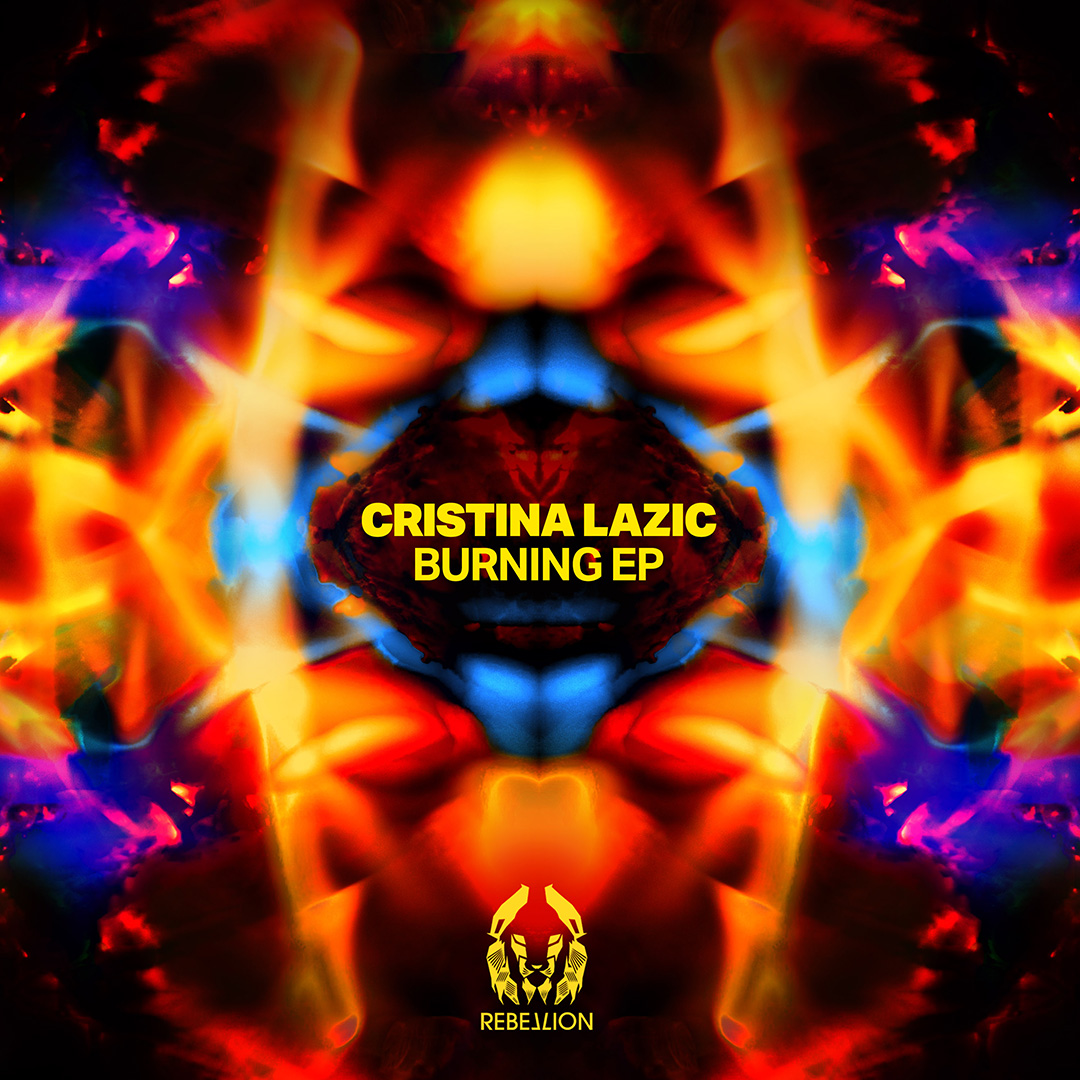 – What are the plans for the multifaceted Cristina Lazic for 2022? More releases, where can we see you playing?
The Rebellion release will be followed by my debut at Get Lost at the end of March, and then I will have some more releases, vinyl only, remixes and again an EP. Summer will be busy, with many international gigs, from Canada to Serbia, and of course Ibiza – many news to come in this respect. I am also working on my own NFT series, which should be an interesting project and which I look forward to launching soon!
– Last but not least, we would like you to tell us what shesaid.so is and what you do in this organisation.
Of course, at shesaid.so I lead the parenthood efforts globally. Andreea, shesaid.so's founder, reached out to me just before the pandemic started and we met for a coffee here in Milan. I was actually surprised she did, but I think she had noticed that mother / Dj aspect of me and found it interesting. When we met, we immediately aligned in matters of vision and willingness to change the industry for the better. Andreeea was looking for someone to help her raise awareness of parenthood in music and to identify ways to support parents in music, so that's how the parenthood committee was born. During the last years we have identified our mission (mainly, to normalize being a parent in music and to offer support for parents in music), our manifesto and a series of events. This year, we are taking it to the next level, we have built a solid strategy and we will focus on two pillars: mental health support and physical support at events for parents in music. More to come in this aspect, and more to be announced at IMS in Ibiza this year. Watch this space 😉
Cristina, it's been a pleasure, thank you very much again for your time. 
You can read our review on Burning EP here
---