Today we have in 1051 Magazine a couple of national artists, who are not far from where we are, who have achieved an almost unbelievable international projection. As we don't think it's all luck, as their quality is evident, we hope they will tell us how they have achieved these accomplishments, and what plans they have for the future. We talk to David López and Carlos Cruz, better known as Lopezhouse.
– David, Carlos, it's a pleasure to be able to chat with you and we thank you for taking the time to talk to us. We always start our interviews by scratching at the origins, making the artists take a little walk down memory lane. What was cooking in Valdepeñas in your first musical beginnings? What are your first memories related to music, those first records you bought, what music was listened to at home by your parents, older siblings, etc…?
David:
In both cases we have always moved around the same places, there was quite a lot of 90's music movement here, with local bands playing live and 3 or 4 clubs; we listened to a lot of Seattle Grunge and national Rock. But then there was a club called Federal where you started to hear more electronic tendencies, and British Pop, which for me was my favourite. At home, my father was a lover of new technologies, and I'll never forget that he bought a Denon system, just when the CD appeared, and every Sunday in my house you could listen to Tubular Bells or any Kitaro record, my father was a fan. And the first record I bought was Nirvana's Nevermind, when I was 11 years old.
Carlos:
As David says, there was a good atmosphere of bands and rock music venues where the young people of the time would get together. We played cassette tapes re-recorded for the umpteenth time and later came CDs. Access to music was not as easy as it is today. I remember my first tapes that came to me were a mix of Nirvana's In Utero, Radiohead's The Bends, Lenny Kravitz's Circus and Metallica's And justice for all. At home, Dire Straits' Brothers in Arms and Queen's Innuendo were frequently played along with Joaquín Rodrigo's Concierto de Aranjuez.
– We know that David started in this music business as a DJ (and, although quite a lot of people know it, and as it is linked to David's activity, can you tell us how the Lopezhouse denomination of origin was born ? ), and you Carlos, what are your origins in the music world?
David:
Well indeed you are super well informed, very early on when I went out to DJ, all over the towns in our area with the suitcase of vinyls, in the clubs I was D.Lopez, but then in most of them I put the ending House, to know the style of music, I decided to put it all together to save them the work, from there came Lopezhouse.
Carlos:
Well, with the music I listened to I started playing the electric guitar and soon in high school we got together with three good friends and formed a band. Since then playing became my hobby, you play different styles with different bands and you enjoy it so much that you get hooked on it and end up studying sound. And since then music has been a hobby, a profession and medicine in many moments of my life.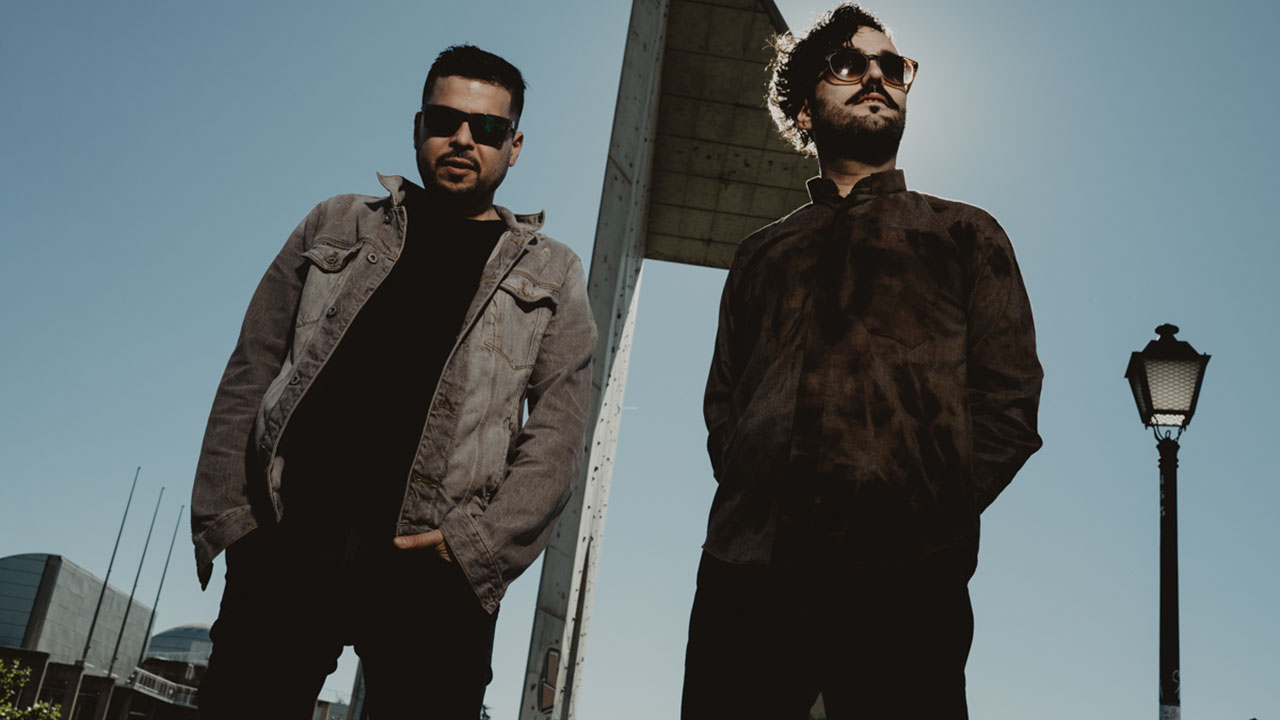 – How was Lopezhouse born as a band, at what point did you come together and decide to work on some tracks?
Carlos helped a lot in the productions, because he already managed the production software, he was practically already part of all the productions, and that's when everything fell by its own weight. We decided to be one!
– If the archives does not deceive us (correct us if we are wrong, please…) the first releases under the name of Lopezhouse arrive around 2010, they are released on various labels, and, as is normal at the beginning of any record career, with variations in style. But in 2017 we arrived at Mr. Digweed's house, Bedrock Records, with the EP November Clouds / Otsalla. How did you get in touch with the label? Did you knock on the door or did you get an interest from them?
Well, it all came about when John played Motorik (from Suara) at Mandarine Park in Argentina, with a full house, and that was a turning point, I decided to talk to Scott Dawson (A&R Bedrock) and it all started with Bedrock.
– From there, it's all joy. You have people like Zombies in Miami, Sascha Funke or Dave Clarke (I love that remix…) remixing your tracks, and you release on Suara, Sincopat, and, you become a regular on Bedrock. Please, tell us a bit about all this, how it happens?
Everything comes about by a natural process, we know Marc, Coyu and the others, without detracting from any of them, where we have felt great, but in reality where we have fallen on our feet has been with John and Bedrock, they have treated us great from the beginning, that's why I think we have that relationship, we are like at home.
– What is clear is that John Digweed trusts Lopezhouse, because, apart from being part of the label's team, he has given you the opportunity to make your first full-length album. And we imagine, with full creative freedom, and the result is Apollo. How did the idea of creating your first album come about, how did that work come about?
Actually, we've been releasing with them for a while now, our first single with Bedrock was November Clouds in 2017 (as it was mentioned before), since then everything has been progressing properly to the point of making the album. There has been a lot of work involved to gain the trust of a label like Bedrock and to be able to make this album.
It was John who proposed the project to us. He gave us a call and we soon got to work on it. We had already been thinking about working on a full-length for a long time, but that was the spark to go for it.
– There has been a lot of talk about the influences and style of that album. Personally I do feel Krautrock aromas in Apollo, but there is more, we would like to know first hand where you have found inspiration. We have also seen an approximation of what could be the live performance based on Apollo, which will be less Kosmische and more Motorik with the addition of a drummer. Do you already have that format completely defined or are you still refining details?
We are always evolving as far as sound is concerned, we agree that we are like fish in water with these sounds, but we don't rule anything out at all, in fact we are doing a couple of remixes that are going to surprise with the style. We can't say anything ahead of time.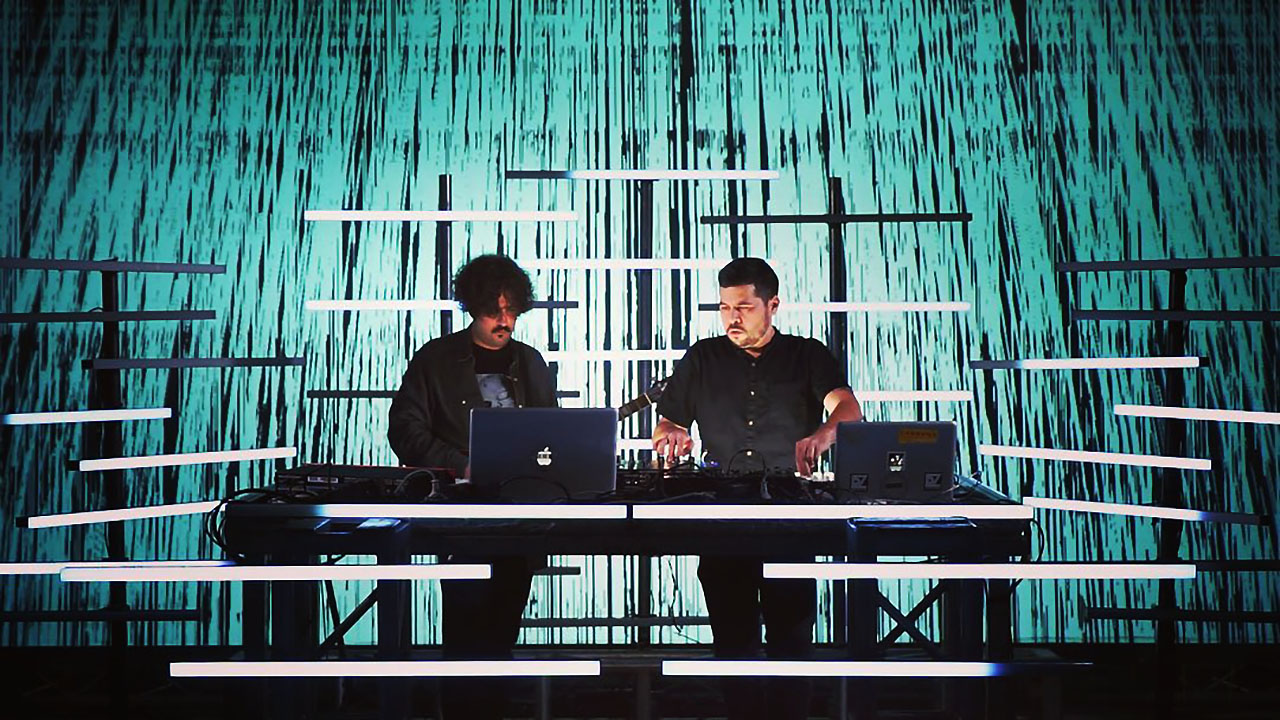 – We would like to know technical aspects: Do you have your own studio or do you record in some studio? Favourite hardware, VST's…? Any essential gadgets for your recordings?
We have our own studio.
We work with 2 Reason production software, where we create all the digital sounds and work with Cubase for the analogue sounds (like recording guitar, bass, vocals…), mixing and mastering.
Ableton is very good for Live!
The master keyboard, as simple as it sounds, is the most useful tool in any studio.
For recording, our favourite piece of equipment is the JOEMEER VC1, a classic 60's microphone preamp that gives a special colouring to the final sound.
– Let's make friends… ? In an interview you said that "here we are always on other things, we care less about the music and more about pantomimes. We have to keep learning from other countries". You could be a living example of the Spanish saying that nobody is a prophet in their own land, while beyond our borders this doesn't happen (there are thousands of examples, and the best one is Berlin…). We, for example, publish our magazine in Spanish and English and the repercussion, following and collaboration we have in Europe is not comparable to what we have here (speaking in professional terms, fortunately if we are talking about the general public, many people in our country read us). That interview of yours is four years old… Do you still think the same? What reflection could we make, what self-criticism should we exercise? Will we ever manage to ensure that everything we work on is considered culture and not just a party?
We believe that something has changed, for example, in our land La Mancha, the guys from 808 Radio have come out, where they are doing an impeccable job, and they are working for local culture, but we need to unify a lot, we still believe that everything we export is better, and nevertheless the big international labels are betting on national producers, but it seems that we don't get rid of this complex. It's about time.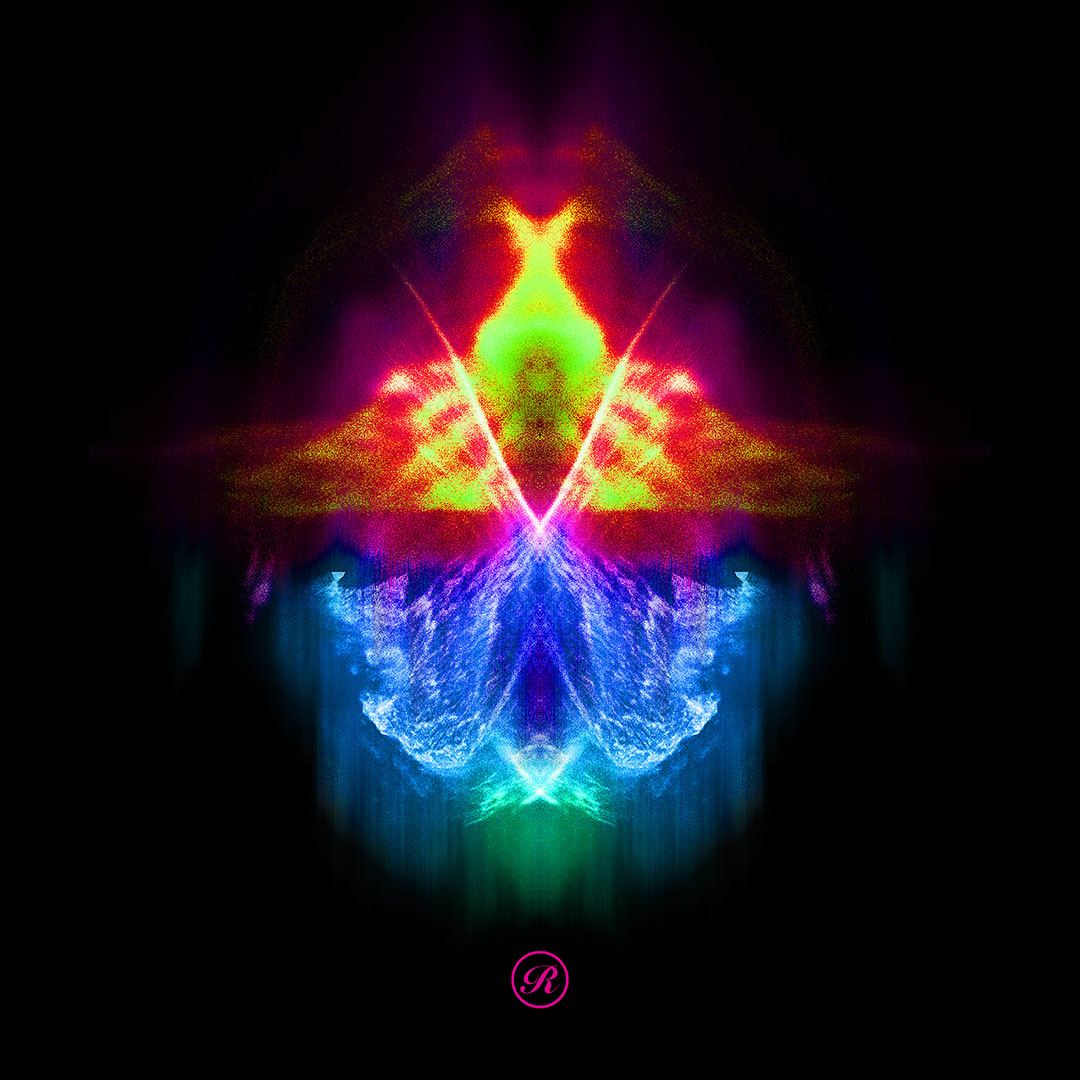 – Well, we have to mention your last achievement (and that's how many…) which has been to get your head into another legendary label like Renaissance. You have remixed a track for Raphael Madder, (which, by the way, is our favourite track of the EP). How did you come to Renaissance, did you know Raphael previously or did the contact happen through the label?
We didn't know Raphael, Renaissance called us to see if we were interested, and obviously we really liked the original cut, so we decided to remix it.
– We don't want to take up too much more of your time. Two quick questions to finish, how has your professional life been during the pandemic, has it been productive, was Apollo born and created in that period? And finally, what are your plans for this year 2022, dates when we can see you live, any more releases in sight?
It was a very difficult time for us, you can imagine, but it was John's call that got us going again, and we went full steam ahead with Apollo.
Well for 2022 we have a very good team working with us, we are very happy with them, in fact, we are very involved with the Underwater project, where we have played and debuted with John Digweed, and now on May 22nd we are back with Sasha at the Magno club in Madrid. Aquasella for August, there are several dates in France, a new show on Balearica music with Gerardo Cartón on the new Ibiza radio station. And then for November we are preparing the tour in Latin America (Argentina, Mexico, Uruguay, Chile…).
So we can't complain, there are a few things in between.
Carlos, David, it has been a pleasure to have you with us, thanks again for your time and we hope to keep hearing good news about your professional career.
Thanks to you for everything, and it's a pleasure to have media supporting the scene, THANK YOU!
The Blinding EP, from Raphael Mader and remixed by Lopezhouse, on Renaissance Records, it´s available here
---