Today we have another legend of the British electronic music scene in our space. Keith Tenniswood, aka Radioactive Man, has been throwing beats into our lives for some three decades. But many people will know him as one half of Two Lone Swordsmen, that duo formed in the mid-nineties with The Guv'nor, the much-missed Andrew Weatherall. They released an extensive discography on labels like Warp and Rotters Golf Club and remixed absolutely everyone: Primal Scream, David Holmes, Spiritualized, Howie B, Red Snapper, Paul Weller, Saint Etienne, Leftfield, Ricardo Villalobos (the list is very long…). There were some years when every self-respecting artist wanted Keith and Andrew to remix them.
On his own Keith has worked as Radioactive Man, being perhaps the most appreciated representative of Electro in the UK over the years, no matter what was or wasn't in fashion. And he continues to do so with tremendous quality.
On the release we review today he is accompanied by another legendary artist, Ara-U, the alias under which Alfonso Araujo hides. A native of Maracaibo, Venezuela, he is a key figure in the Rave scene of the nineties, always linked to Electro. A couple of decades ago he moved to the UK, settles in London and there he connects with the underground rave scene and some time later he meets Keith in the studio, forging a friendship that is born according to their musical affinities. In 2019 he releases his first album with Tenniswood and soon after he creates his own label, No Static / Automatic, where they have released the EP we review today, Houghton Blues.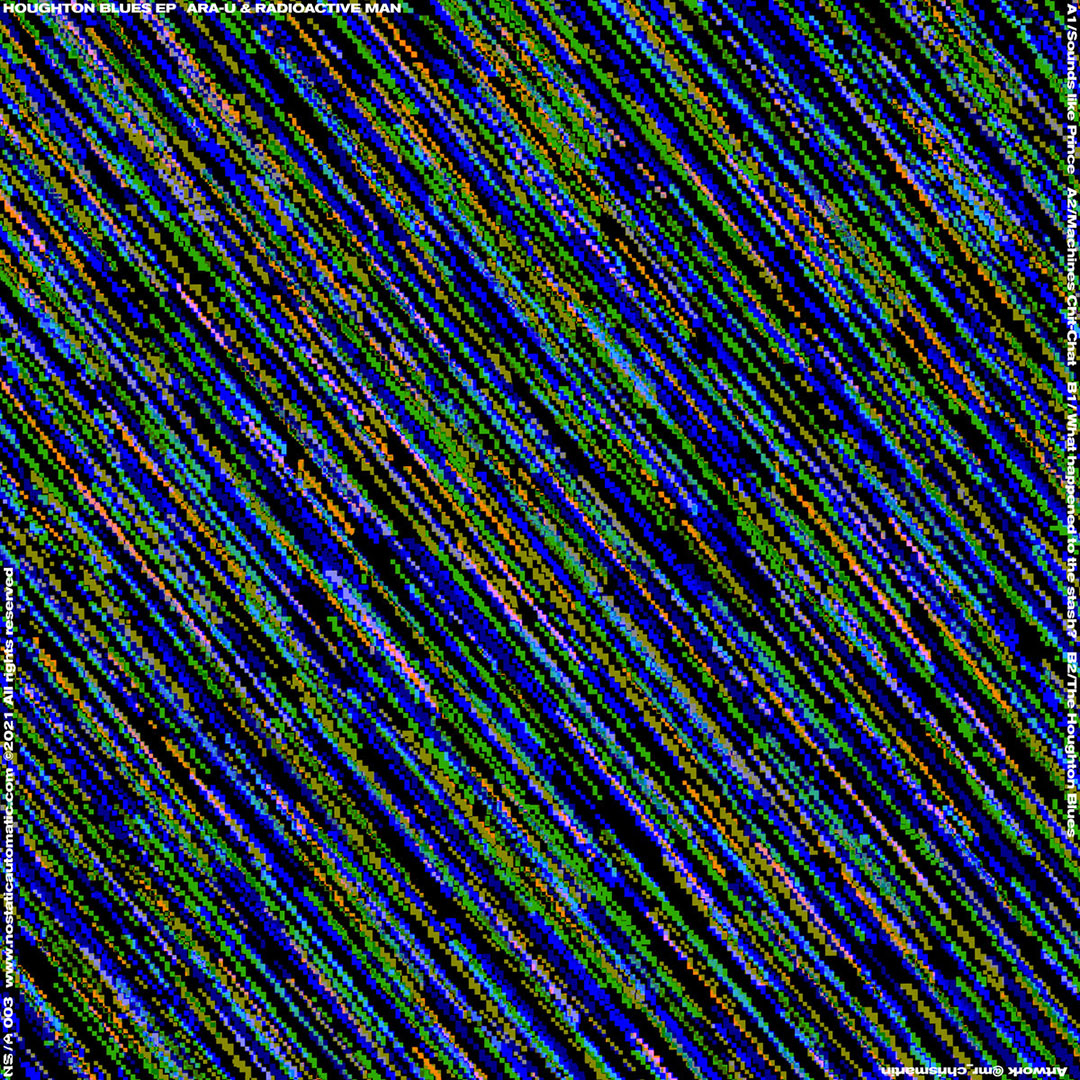 What could we expect from the union of these two artists? Well, it's obvious, quality Electro, which opens with the energetic Sounds Like Prince, hypnotic and narcotic to the max. Machines Chit Chat follows, with a more relaxed rhythm that gives us a break after the beginning of the EP, to continue with What Happened To The Stash? with Detroit influences and again an elevation of the cadence.
Closing the EP is the title track, Houghton Blues, with more emotional depth and a lower tempo.
We always love to see that there are artists who remain true to their origins and produce material in styles that are not so fashionable but are often much better and more valid than others who are within the hype of the moment.
Available here
---