Alican Yuksel, better known as simply Alican, is one of the most influential figures in the Turkish electronic music scene. An artist who constantly seeks new horizons, who renews himself and who is driven by discreet goals, Alican never lets his ego overtake the music. It is this authenticity – pure, untainted – that has propelled him to his influential status and earned him a name on an international scale.
Alican's story is equal parts hard work and passion, with a dash of destiny. In his late teens he found himself immersed in the Istanbul club scene, learning to produce on his own, and in the mid-2000s he achieved international success with a series of well-received releases, performing all over the country and beginning to cross its borders. In fact, he even performed at the Love Parade in Dortmund in 2008.
A few years later, his good friend Murat Uncuoglu, a legend of the Turkish underground scene, approached him to take over the management of a club called Indigo. The duo's good work soon turned the club into one of the most popular venues in Istanbul.
Around 2016, Alican invested his spare time in launching an event series with his friends called Isolate. The party, which initially took place at Indigo, before moving to other venues, gave him the opportunity to present artists representing his ethos. And so well did the new venture work that it evolved into a record label in 2018.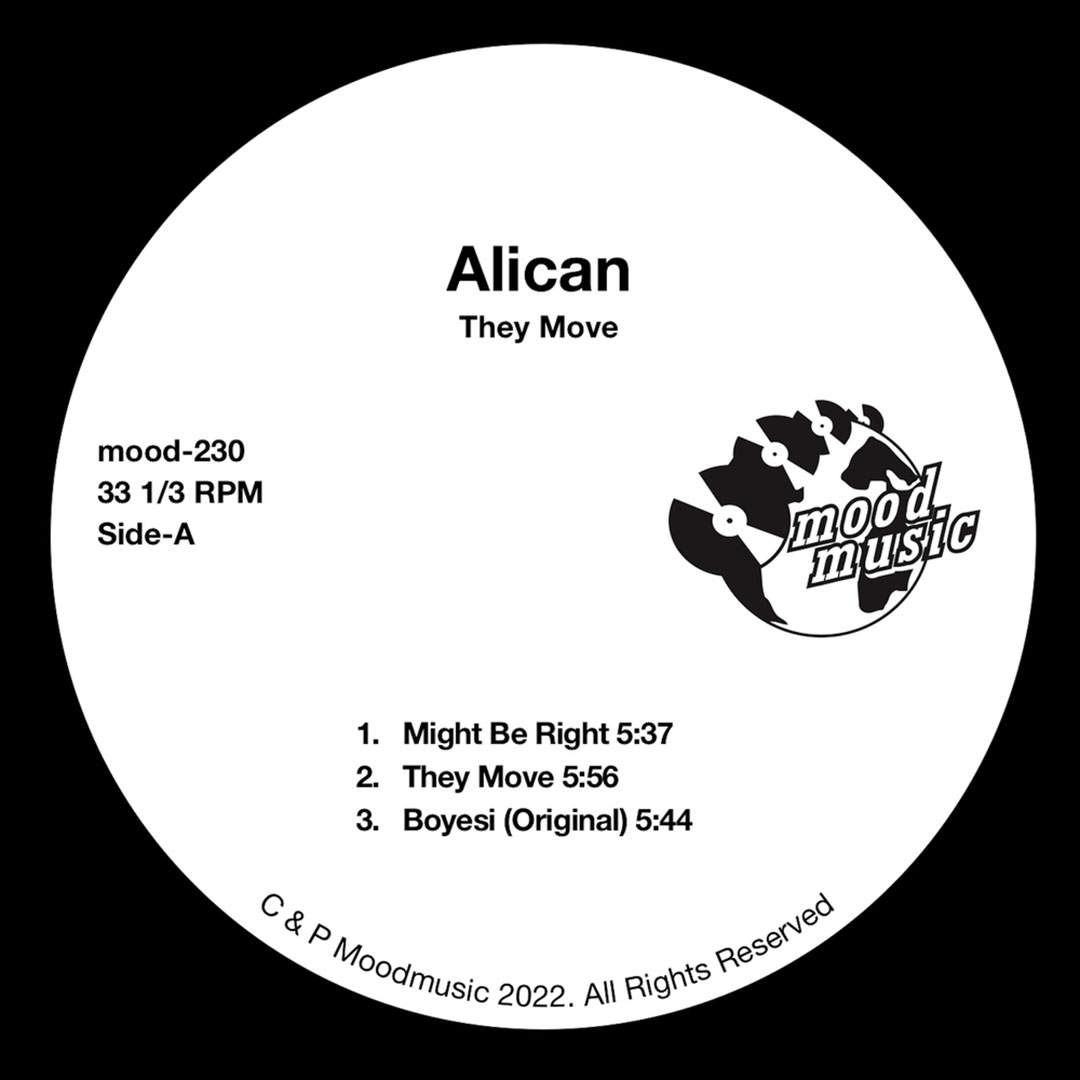 The list of labels Alican has released on is long and includes big names such as Innervisions, Stir Von Talent, and his remixes have been requested on labels such as Kompakt and International Deejay Gigolo. His next EP will be released on 13 May on another legendary label in the Berlin underground scene, Moodmusic Records.
The EP opens with Might Be Right, which starts with an almost Minimal beat, which gradually includes anarchic patterns that twist and turn to give a peculiar personality to this track. Then follows They Move, in which again we can appreciate Alican's tremendous skill to hook us from the first step of the rhythmic pattern. His precision in this aspect is one of his personal hallmarks and the track grows around this initial pattern, to which a robotic and intense bassline is added. Ghostly melodies appear in the central part to imprint details that compete with the powerful rhythm.
Closing the track is Boyesi, another exercise in impeccable rhythmic programming, to which dark melodic pads are added. But this is all before the beat bursts into an unstoppable crescendo in the middle part of the track, which is truncated by dense analogue synths before returning to that infernal groove that will keep dancefloors sweating.
Release date, May 13th on Moodmusic Records, pre order available here
---