There is no doubt that Dusky have placed themselves by their own merits in a privileged place in the recent history of electronic music. In the last decade, their rise has been unstoppable, both for their releases and for their presence in booths around the world, without forgetting that they are also in great demand for remixing tasks, the last of them being the work done in Orbital's Are We Here?
So they need little introduction. Alfie Granger-Howell and Nick Harriman form Dusky, Londoners, who like many young people of their vintage, grow up with raves and drum and bass and all this has remained in their musical retina, being present in their career. The duo has been able to navigate with skill in diverse waters as far as styles are concerned, they are eclectic and varied, and the best proof of their quality is that they are never shipwrecked.
Their recording debut was an album called Stick By This. It was 2011, and in the golden age of Anjunadeep, the two friends managed to slip that debut album on the London label. It was a bit of a rara avis within Anjunadeep's catalog, but it is also true that in those days, the label's policy was quite open-minded and they were open to other styles.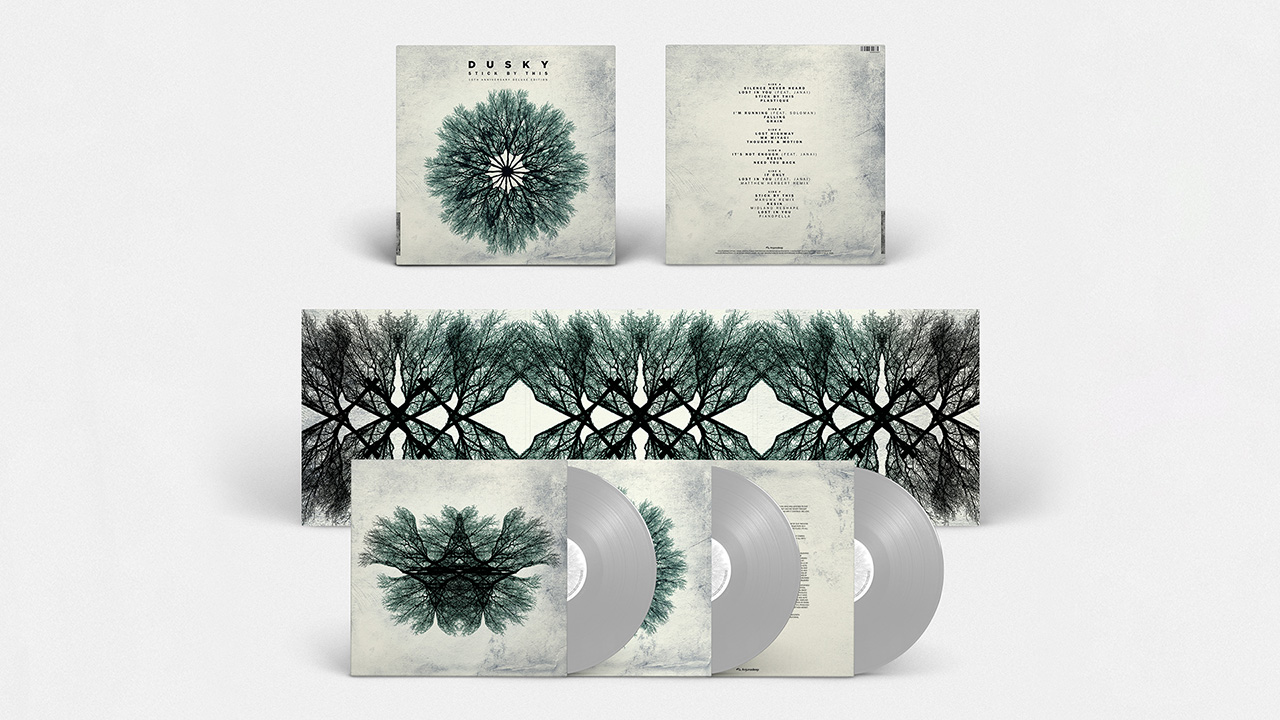 Stick By This was an album of multiple flavors, and all of them tasty, and at the same time it was an album that was tremendously mature and careful for a debut album, starting with that advance single, Lost In You. The track, with vocals by Londoner Janai, was a declaration of principles in Soulful House key, which then contrasted with, for example, other tracks like I'm Running or Need You Back, closer to Techno parameters.
It was a debut album magnificently received by critics and public. And to celebrate this tenth anniversary, Dusky releases a special commemorative edition in digital and vinyl format (3 x 12″) which includes two new remixes by the legendary Matthew Herbert and one by the emerging artist Maruwa.
Release date, April 1st, pre order available here
---