Today we have a double contribution from Elba, a newly formed duo. They hail from Canada and consist of Jon Bierman (aka Dark Arps) and Amber Sawicki. Bierman is a multi-faceted artist who, apart from being the founder of Metadata Records, produces electronic music, does graphic design, animation, video production and works with 3D computer graphics. Amber is a singer-songwriter, and their combined talents have resulted in Elba.
We are pleased to present one of the tracks from their upcoming EP and have a short exclusive chat with them. So, let´s welcome Amber and Julian to 1051 Magazine.
– How Elba was born?
Amber: Jon and I created Busy Bodies as a sort of test-run to see how we worked together. That song really inspired me. After that, I wanted to create a full-length edm focused album with Jon as the producer. So, I hired him for what I ended up calling the Elba project. My background is predominantly in the acoustic folk world and I wanted to explore something that was completely new for me. As the project unfolded it became clear that this music was really more of a 50/50 collaboration than an artist/producer relationship so we agreed Elba should be a duo.
– Both of you come from quite different shores… What is your meeting point musically speaking, and how is the creation and recording process of this debut release?
Amber: I think our meeting point here is our willingness to explore and create fusion music. I created a base track first with a melody and lyrics structure. The files were then sent to Jon and he had full creative autonomy to do whatever he wanted to do to the tracks. They were then sent back to me and I would edit. I recorded the majority of these vocals at our city library. Vancouver Public Library's Inspiration Lab has fabulous little vocal booths. I would bring my own mic and my laptop and lay down the vocals.
Jon: Amber's talent as a songwriter, lyricist and vocalist was painfully obvious from the moment we met and, stylistically, she was a perfect fit for my tastes, even before I got to work – so, we started from very solid foundations. I typically didn't feel any need to change anything about the song's structure… especially concerning her vocals, I tried to respect what she put in place as faithfully as possible. As for instrumentation, I gave myself a little (or a lot) more leeway in terms of how the melodic parts were interpreted and articulated. Taking 'Gave It A Chance' as an example, the bassline melody under the chorus was initially a top-line melody in Amber's demo… as for 'Busy Bodies', you'd hardly recognize the before and after as the same song. I made quite radical changes to the groove, added a very aggressive bassline, and chopped up the ukulele part we recorded in my studio to create something drastically different… it was a gamble but she loved it.
– Let's talk a bit about influences, because listening to your work, that could be an interesting talking point. Which are your past and present influences?
Amber: The artists that stick out in my mind from my childhood are Lauryn Hill, Macy Gray and Jewel. In my 20's I discovered Radiohead and that blew my mind. And of course Laura Marling, she is a lyrical genius. Her Alas, I Cannot Swim album from 2008 changed the way I looked at writing. Frazey Ford is another one… the Obadiah album is pure poetry. This last year I've been inspired by artists such as Pip Millet, Laura Misch, Eliza, Arlo Parks and Thao & the Get Down Stay Down.
Jon: I'm so bad about citing present influences. Everything that influences me is at least 20 years old now. The work we are doing as Elba is very inspired by Portishead, Massive Attack and Lamb. Trentemoller is a hero of mine, as is Matthew Dear… I love dance music and everything I make will inevitably have some kind of groove. I'm also a big Radiohead fan – I think we will always endeavor to have their experimental spirit in our music.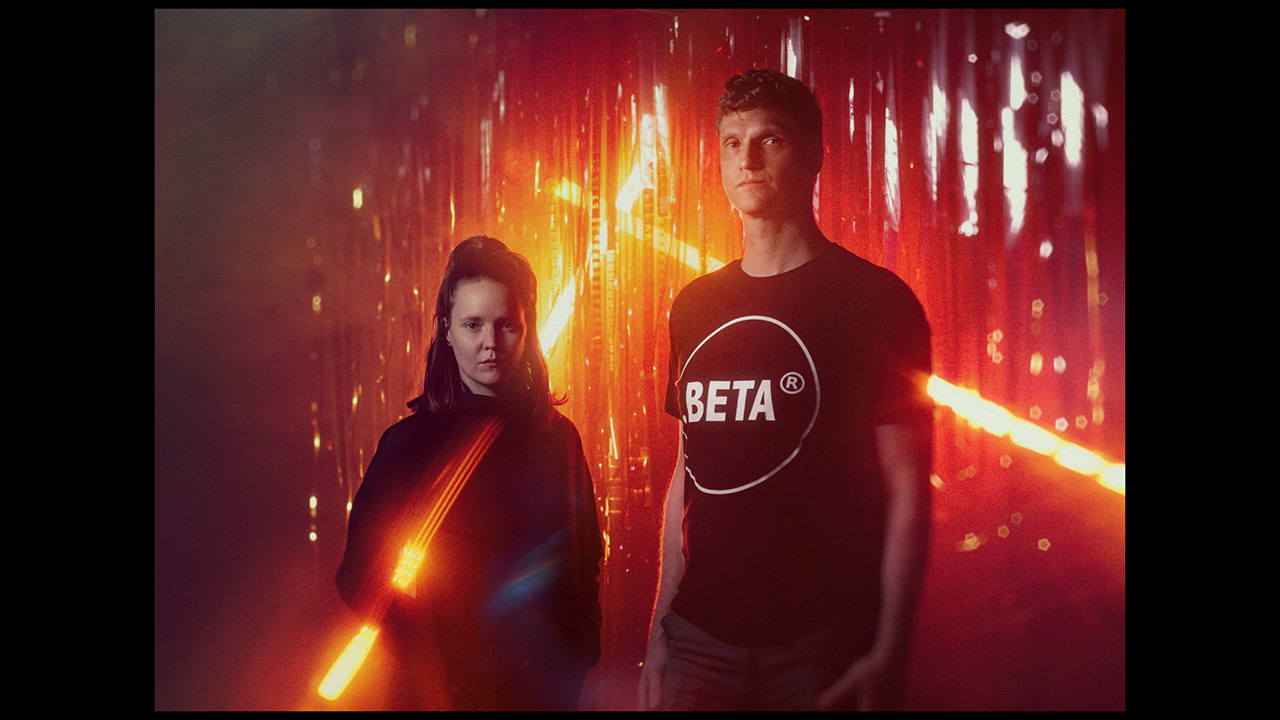 – How has this whole pandemic affected the music business in Canada, and have the restrictions made the recording process more difficult?
Jon: I don't know anything about the 'music business', I've hardly made a dime as a musician. But gigs have basically been off since the beginning of the pandemic, and almost all of the underground venues have closed down. We were already struggling for venues before COVID kicked off. I got very into livestreaming for a few months starting in March of 2020, as did just about every other DJ and electronic musician. My enthusiasm for it tailed off by the summer, but it was a good experience. When things open back up, I'm not sure how the landscape will look… either our choices will be severely limited for "legitimate" (read: legal) gig spaces, which are centrally located in Vancouver and licensed for late night events, or there will be a renaissance of the DIY event space scene. There's got to be a fair few empty spaces here in the city, the trouble is figuring out where they are, and whether or not they're available to rent. But if you can find the right space, get your special event license, and find someone to take care of running a bar for you, you can make things happen, and maybe even make enough money to cover your expenses – alcohol sales are always very lucrative.
As for the recording process, I don't think it made one bit of difference for us. Amber did her thing on her own, recording vocals at the VPL "inspiration labs", and did some basic arrangements in Logic, before sending me the projects. I don't think the pandemic had any impact on us in that regard.
– How does the year 2022 look like for Elba, what are your plans for the future?
Amber: There will be more music coming together for Elba. I'm hoping for a 2022 release of some sort but 2023 is looking more promising at the moment. No plans to tour for now but who knows what the future has in store. With all the uncertainty it is definitely a difficult time to try and make plans. I am just really happy this album is finally released into the world and we are here talking about it!
Jon: Realistically speaking I don't see us putting out another album in 2022 after this debut coming in the middle of February… although, never say never. My day job is keeping me very busy and I also have a bunch of other collaborative releases for Metadata Records lined up to follow after we put Elba out later this month. But it's possible. Once Amber gets to work, she's extremely productive, so it's entirely possible we could get the gears turning in time for a follow-up by the end of 2022… otherwise for sure in 2023, we will have another album. As for shows… I'm not feeling optimistic about COVID going away enough in the next 12 months to make gigging viable, and to be honest I'm ok with that as I would much rather focus my efforts on production right now. That said, I'm ready to take advantage of any worthwhile opportunities that come our way.
Thanks a lot for your time, Elba EP will be released February 18th on Metadata Records, and today we have as a premiere from the EP the track Rambling Mind…
---