In this section dedicated to films related to electronic music and clubbing, we had to dedicate a stop to this tremendous artefact called It's All Gone Pete Tong. It may not be the best film we're going to talk about in this section, but it should be for many reasons, one of which is the habitat in which it takes place, which is the clubbing scene on Ibiza.
An almost perfect ecosystem was set up for its release, even going so far as to play with the idea that it was the story of a DJ called Frankie Wilde, as could be read on the film's promotional posters: "The legend of Frankie Wilde, the deaf DJ". But this film is what is known as a mockumentary, that is, a fake documentary in the form of a comedy.
In this case, let's say it's a comedy with hard-hitting reality and drama.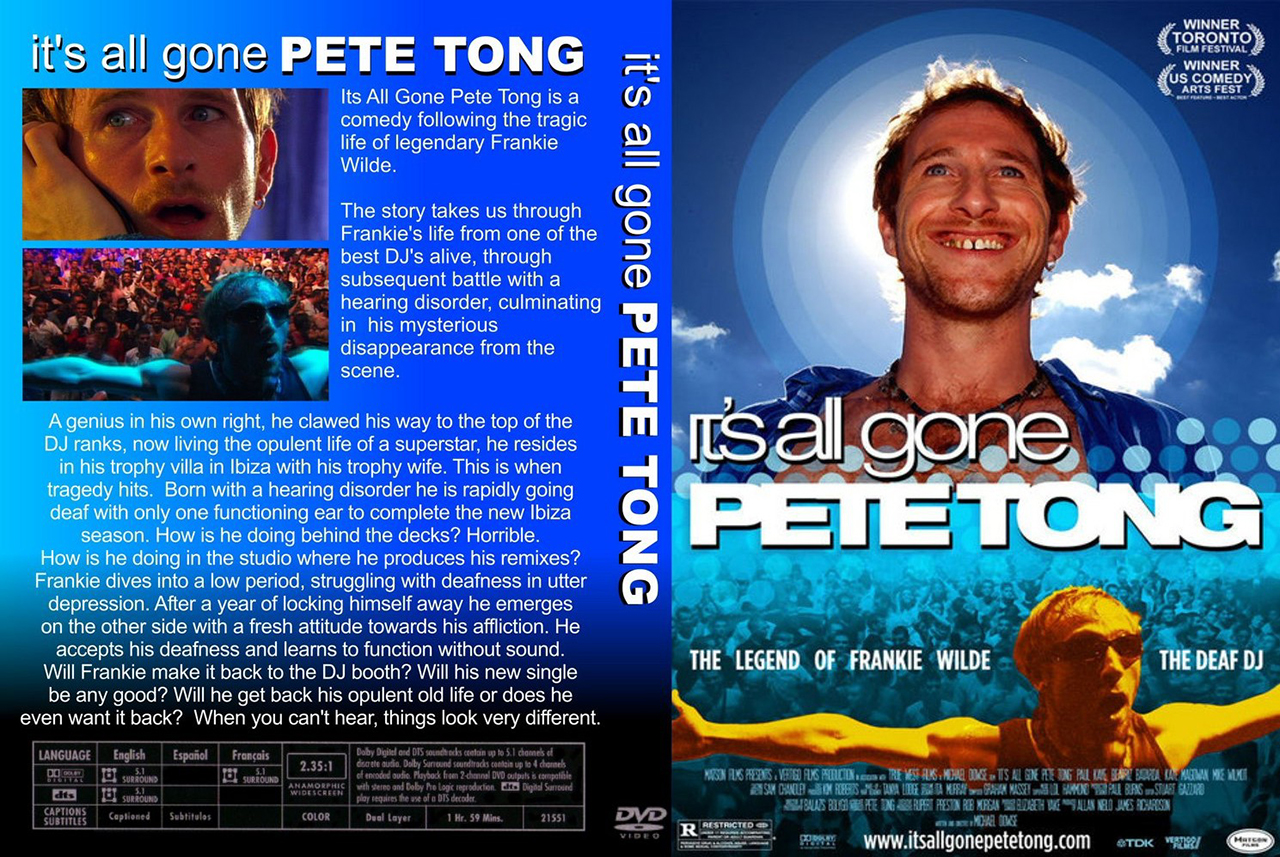 As a character set-up, a more than credible background is created. Frankie Wilde grew up in Brixton, London, eking out a living and working in everything until he started DJing in the humblest bars of the British capital. He was learning the ropes and when the rave scene exploded, Frankie was ready, playing acid house and techno sets coupled with his overwhelming showmanship in the booth. With the fame came his international expansion until he arrived in the mecca of international clubbing in its best years, Ibiza at the turn of the century.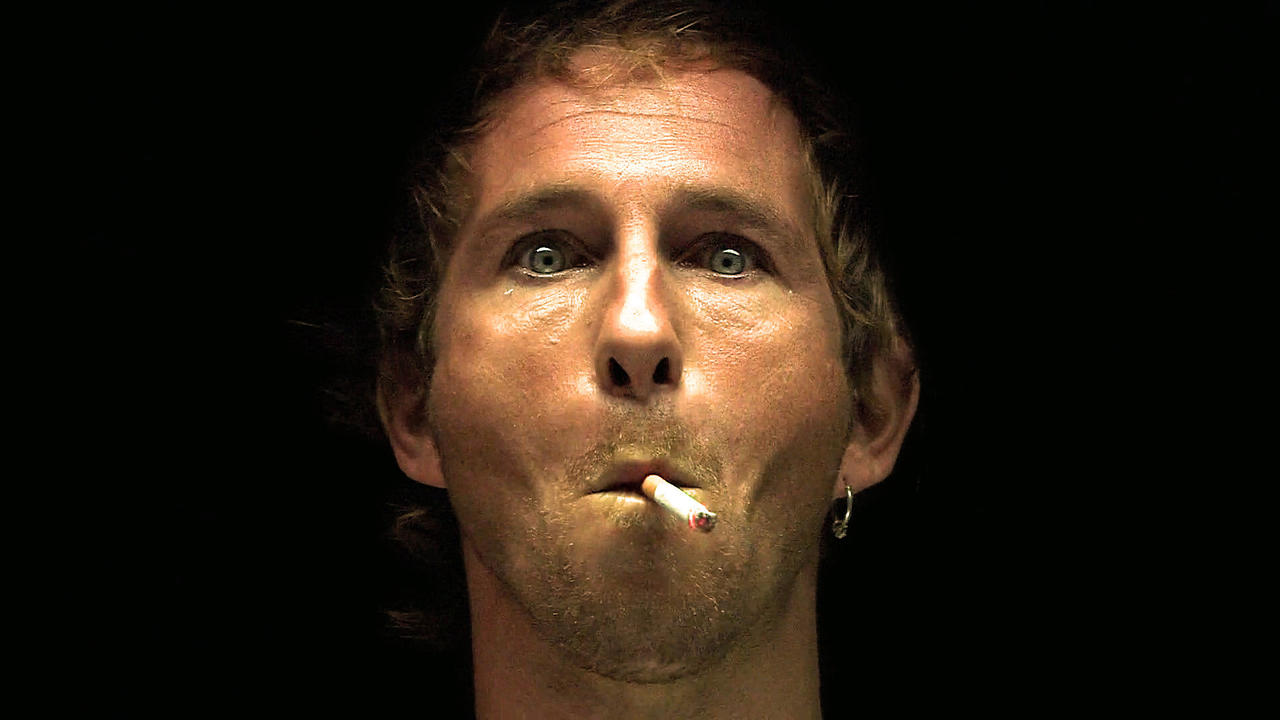 The animal that is Frankie found his perfect jungle on the island, and a parody of the superstar DJ of those years began to emerge, with various and sometimes absurd merchandising with his name and image. A house suitable for the level of money he earned, a supermodel as a wife, interviews on the beach for all the international TV channels, radios, etc, etc.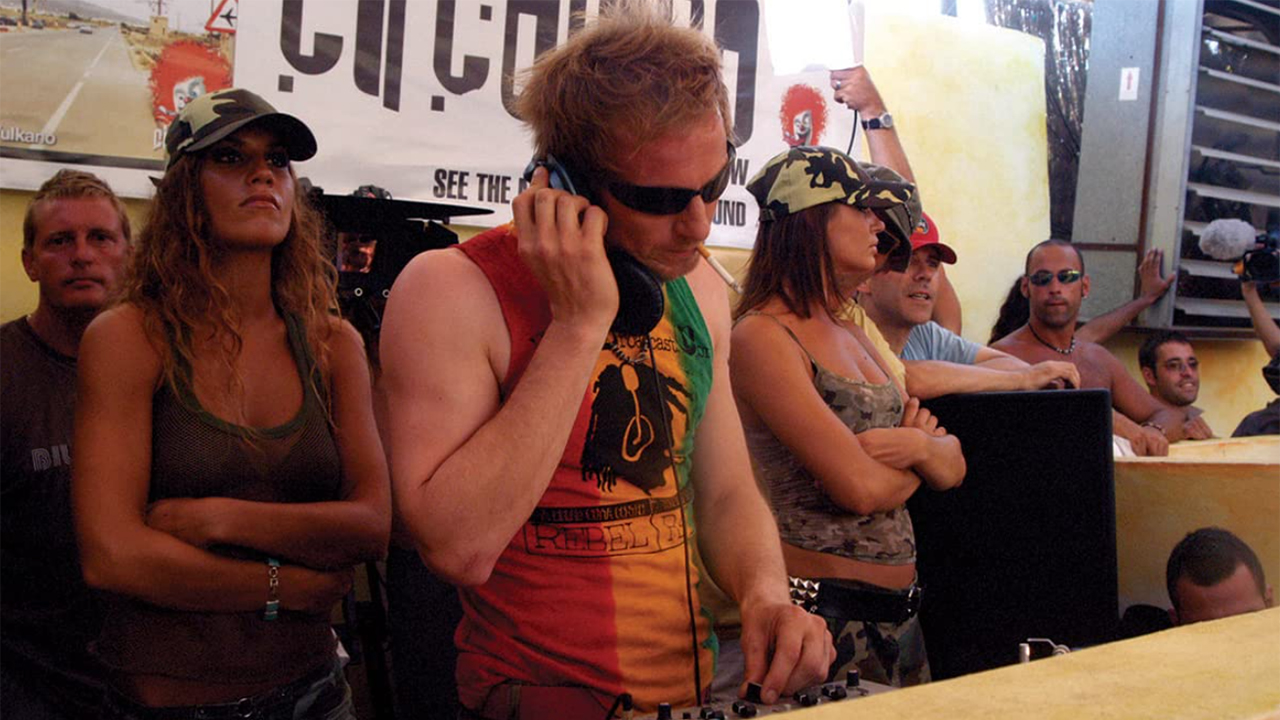 His fame as a DJ was followed, as was obvious, by his fame as a producer, recording tracks that were used in car commercials all over the world. Frankie is at the top. But, as was also evident, the image of the b-side of all this is drawn, which is the abuse of legal and illegal substances to dump. Inside his house there were no salt mines, they were mountains of white powder in which Frankie would sink his nose to turn himself inside out day and night.
This is where the tragedy begins… this scenario with a child, having to fulfill certain professional commitments… but the worst is yet to come. One day, watching a football match on TV, a powerful, high-pitched buzzing sound takes over his head, and all at once, he loses his hearing completely, and his only companion is that fateful buzzing sound.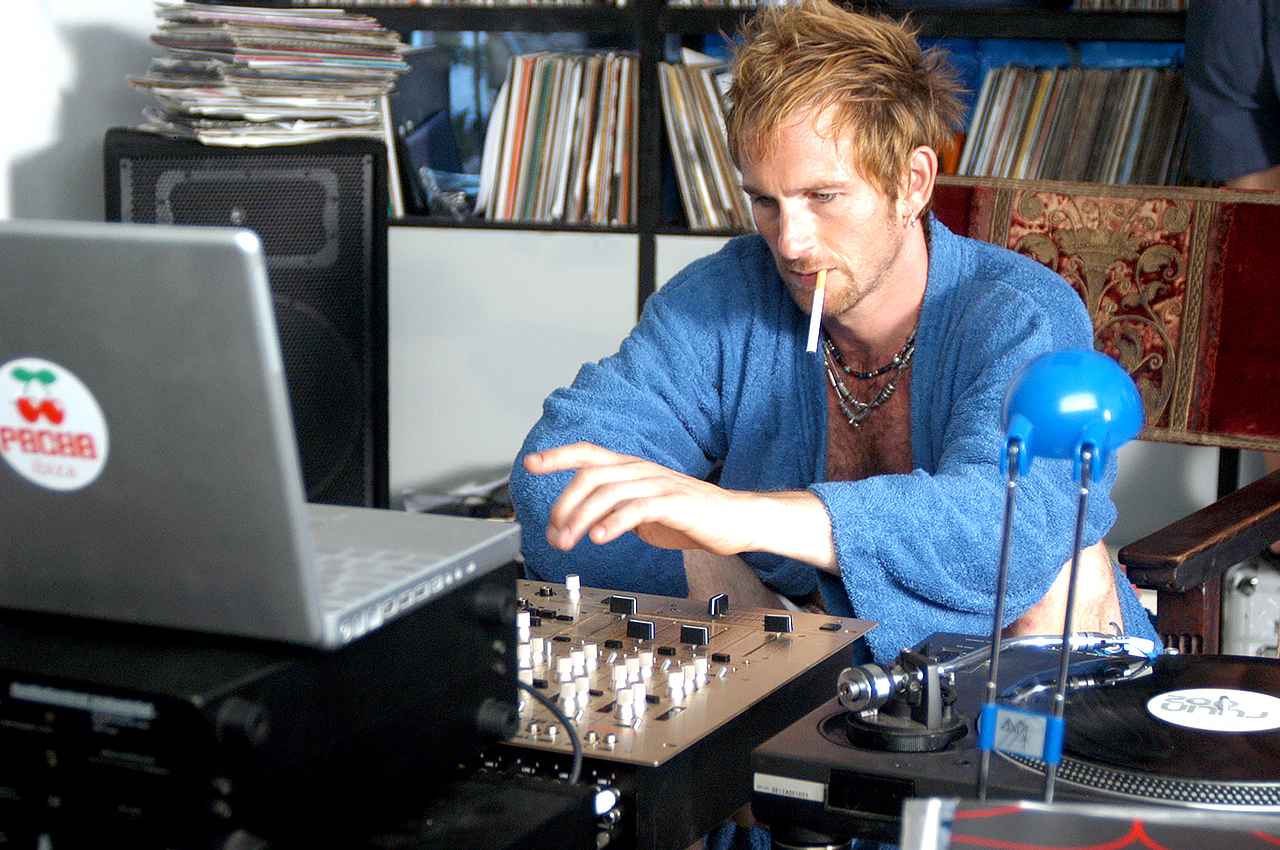 This, coupled with the incessant abuse of alcohol and cocaine, makes Frankie unbearable, bordering on dementia. Everything around him crumbles, his wife, the kid, his manager and friends quickly disappear, followed by more catastrophes such as the termination of his record contract. Worst of all, he had not yet hit rock bottom, as, instead of trying to find a way out or a solution, he continues to leave the Colombian cartels out of stock with the addition that he could not communicate with the rest of humanity unless it was in writing. There are some really chilling scenes in this part of the film, such as one involving a badger.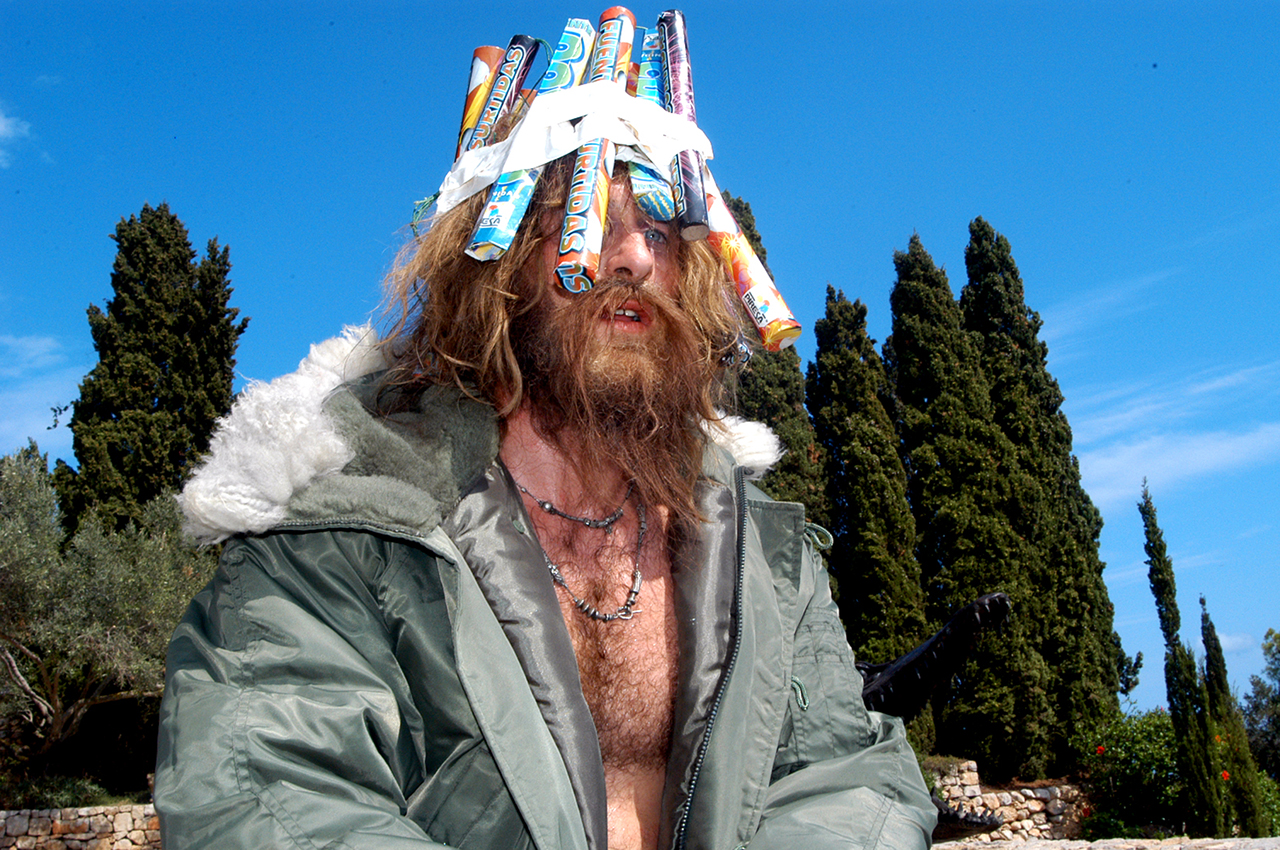 Luckily he meets someone who shows him the way forward, detoxing, joining a deaf association to learn to read lips and communicate. But our protagonist wants to be able to play again, and in a tremendous work of self-improvement, with the help of an oscilloscope and feeling the bass through his feet, Frankie returns to play at Pachá.
After his musical resurrection, after proving that he wasn't a human wreck and that he still got it, after that successful session, Frankie disappears from the map and at the end of the film we discover the change in his life from that moment on.
The enormous actor Paul Kaye gives life to an over-the-top, excessive and histrionic Frankie Wilde in a great performance. In a later statement, Kaye said that he had no connection whatsoever with the clubbing, rave or electronic music universe, that he was more into rock. Even more merit. We find cameos by famous people related to the scene of those days, such as Pete Tong himself (who was also producer of the film), Carl Cox, Paul Van Dyk, Pachá resident Sarah Main, Tiësto and Lol Hammond. The soundtrack was provided by none other than Graham Massey (808 State) and the selection of tracks included the most listened to in the island's clubs at the time of its premiere, in September 2004 in Canada and between April and May 2005 in the rest of the world. Its director is the Canadian Michael Dowse, who is also the author of the screenplay, whose only previous milestone was the film Fubar, which achieved a certain cult following in his country. Another notable member of the team was producer Alan Niblo, who had previously worked on another film we are likely to bring to this section, Human Traffic (1999).
Although it was not a commercial success in cinemas, it picked up several awards at a number of international festivals, such as the Toronto International Film Festival for the film and the US Comedy Arts Festival, which awarded both the film and Paul Kaye's great performance.
It is an exaggerated yet faithful portrayal of the Ibiza clubbing scene in those days, with exteriors and interiors filmed on the island and in its clubs. It is exaggerated and faithful because there is a thread of reality running through much of the plot and much of the portrayal of the protagonist, which is exaggerated to achieve the levels of comedy and then drama that make It's All Gone Pete Tong an interesting film that, despite its age, has stood the test of time very well.
---