Freestyle Man continues to draw wonders from his fantastic sound stash, which seems to be an inexhaustible wellspring of excellent tracks he recorded in the 1990s.
In that great interview that Klas-Henrik Lindblad, the man behind Freestyle Man, also known as Sasse, gave us, he took us on a nice trip back to those years, when there was almost no internet, no pen drives, mp3 or WeTransfer and therefore every release meant pressing vinyl (although there was the cd, the analogue format was still the norm to release singles or EP's).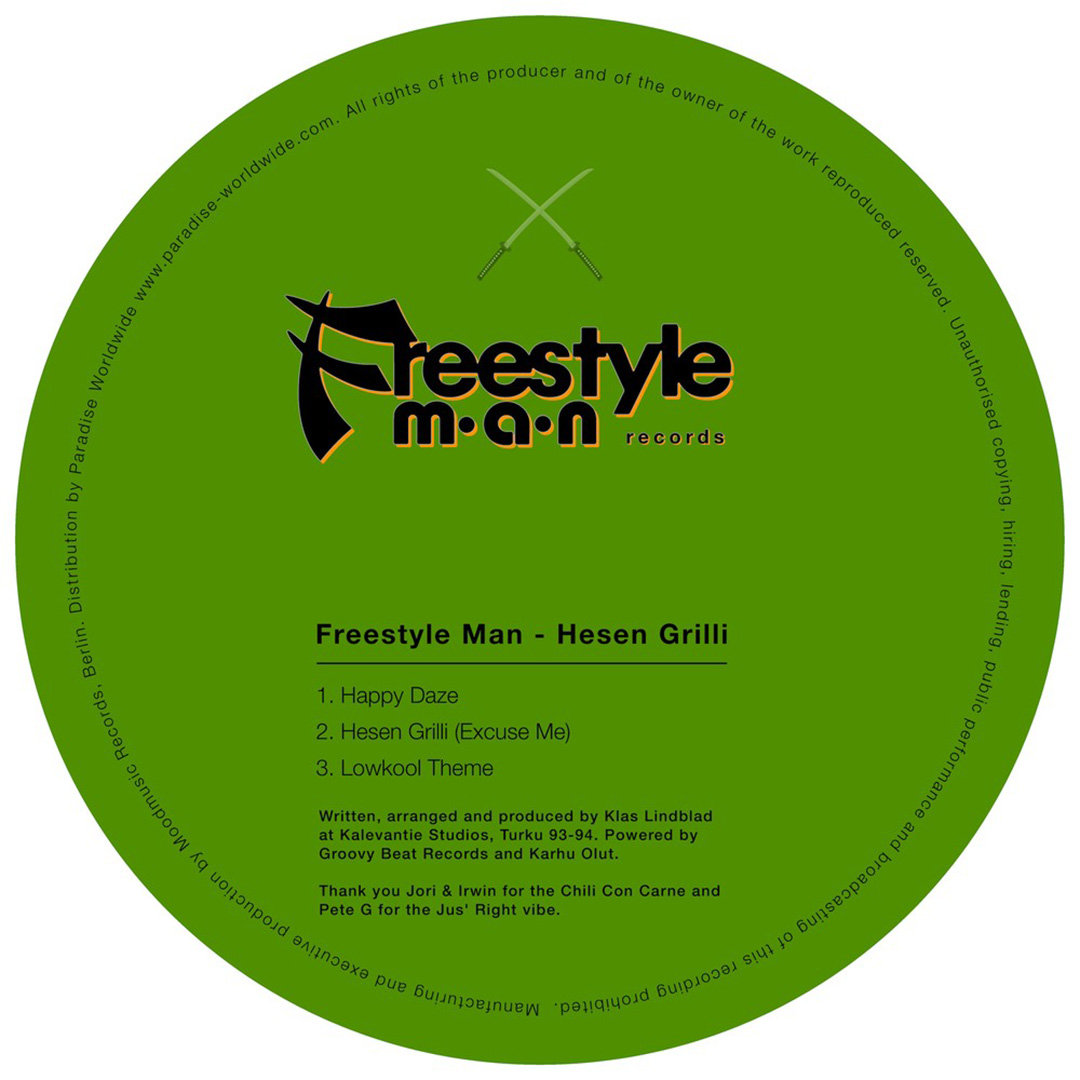 It is clear that the fertile production of Klas at that time did not see the light of day in its entirety and now we are benefiting from these sound excavations that bring us sounds from those days that remain absolutely fresh, clear proof of their quality. On this occasion come three tracks recorded between '93 and '94 at Kalavantie Studios in Turku, with New York-style house, piano, powerful bass lines, bursts of vocal samples and light and colour.
Hesen Grilli (Excuse Me) opens the EP, and like the track that follows it, Happy Daze, are House bangers straight to the heart of the dancefloor. Lowkool Theme closes the EP, with a more Chicago feel, with a hypnotic pattern that gives way to those characteristic sounds of the shores of Lake Michigan, somewhat denser and darker.
Hesen Grilli (Excuse Me) release date April 1st, pre order available here
---