There is no doubt that the pandemic caused by bloody Covid was (and still is, albeit on a smaller scale) a disgrace of unbelievable proportions in this day and age. But, if for the clubbing scene it has been a tremendous setback, the truth is that for music creation it has been, in a way, a fertile time to discover new talents and great works.
This is the case here. Coming from the generous and productive Scottish quarry, and more specifically from Glasgow, for some years now a guy called Jack Revill aka Jackmaster has been revolutionising DJ booths around the world.
A tremendous music fan from his earliest youth, he soon began working in his hometown at the legendary Rubadub record shop. And from there he began to get involved in the bustling local scene, playing in collectives, collaborating with labels and all in the Punk and Raver spirit of this batch of Scottish DJ's and producers. Together with his friend Spencer, he founded the Numbers label, which has released important names of the British underground scene such as SBTRKT or Jessie Ware and has supported local talent with artists such as Denis Sulta or Sparky.
His DJ career took off irremediably on an international scale, and from Glasgow he went on to play in Berlin and Ibiza. His rise was unstoppable. But an unfortunate personal matter (water under the bridge, closed in the best possible way on his part) made him step on the brakes and stay out of the scene for a year. After that period of reflection and rehabilitation, Jackmaster returned to activity until the pandemic stopped us all.
In that period, Jack, after years of honing his craft solely as a DJ, plunged headlong into music production and sound design. As you might expect, the results draw from as many influences as his varied club mixes. With the Vizor EP, Jackmaster releases a collection of music recorded during his seclusion, a particularly abundant period in which he became familiar with his home studio.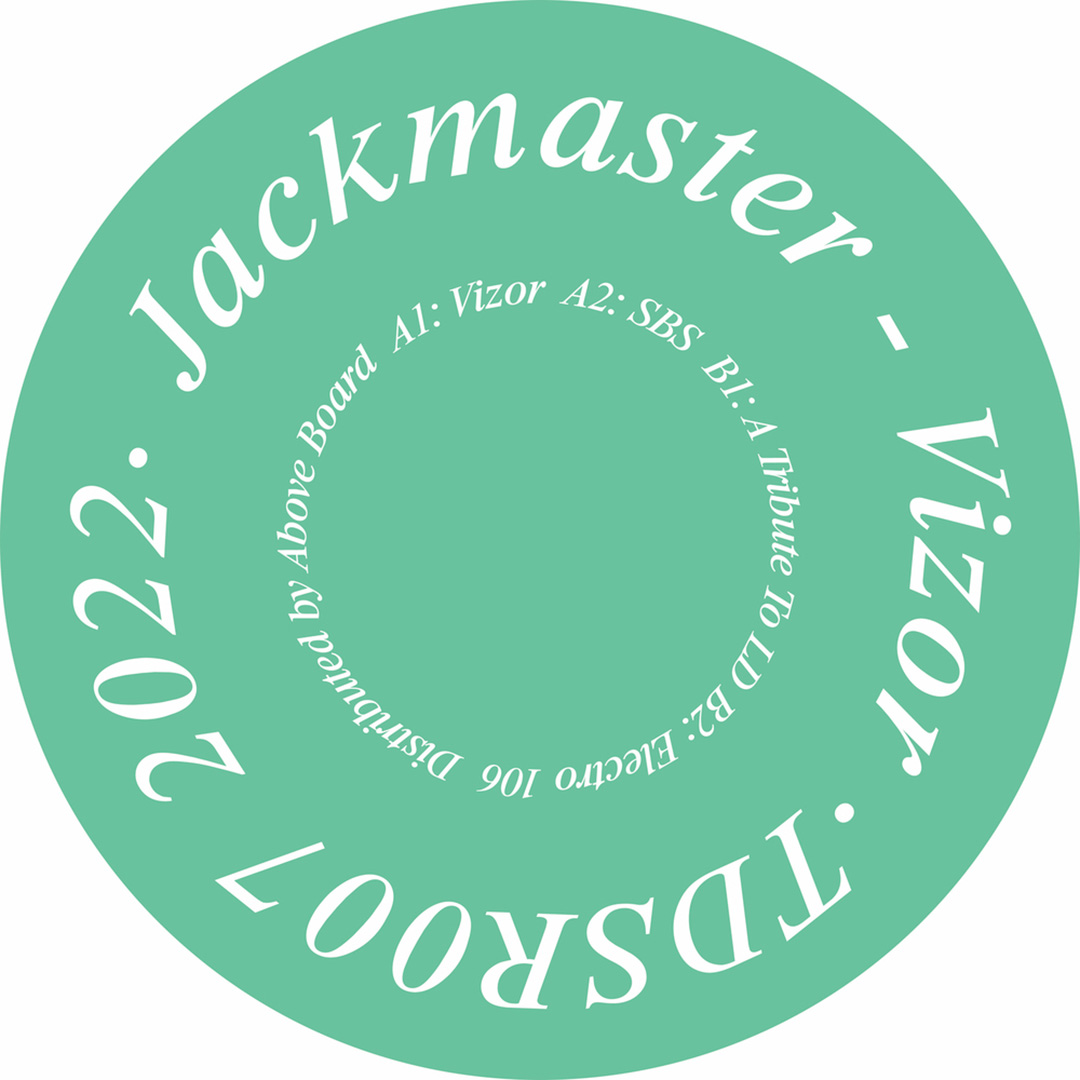 Opening with the polished looped techno of Vizor, reminiscent of M-Plant meets Chain Reaction, the EP moves through Dutch electro-funk, Detroit-influenced pads and chords and even hints of UK Garage. SBS combines a clever monologue sample with punchy percussion and a dancefloor-friendly breakdown, inspired by his formative years when Claude Young and Jeff Mills were passing through Glasgow.
The tempo rises to 140 on the menacing A Tribute, made with his hero Lory D in mind, as the two connected last year, sharing demos and feeding back into each other's music. The EP closes with Electro 106, in which Jack shows that in his repertoire, if necessary, there is also room for elegance in a more relaxed mode.
The digital release is accompanied by the 12″ Early Experiments which includes their previous single Face Your Fate, also released on Jack's own label, TDSR. On Face Your Fate, Jack calls on Aux 88's Keith Tucker and Blak Tony to further cement the Glasgow > Detroit link with a classic short and sweet vocal delivery. Face Your Fate was a one-track release, so Vizor is their debut EP from the Scottish producer.
Vizor EP is available here
---