At the 1051 Magazine office we are not very fond of end-of-year lists, but as this is our first 365 days of existence, we are going to go with the cliché but in our own way (like everything we do).
That's why we're going to make our own lists, the best tracks and the best albums (here we've also included what we used to call mini albums, or EP's of at least five tracks).
In order not to bore people, we have reduced it to 15 positions for each category.
Today, the final 5. The first positions, the best of the best in this 2021. We hope you like them as much as we have liked them.
TRACKS
5. BICEP – LIGHT
Undoubtedly one of the best-selling records in the world of electronic music in 2021 has been Bicep's Isles.
The London-based North Irish duo of Matt McBriar and Andy Ferguson have already reaped the laurels of critics and their already large fan base. We are not discovering anything new by stating this evidence.
But there is something new on the Deluxe edition of Isles released by Ninja Tune Records, and that is three previously unreleased tracks. One of them is the superb Light, which has been on the speakers of our office in continuous play for a while. Perfect hipnotic track, taylored with surgical precision. The icing on the cake for this Deluxe edition of Isles. Our review of this edition here.
4. FREESTYLE MAN – HARRISON FJORD
At 1051 Magazine we have a special soft spot for a man called Klas-Henik Lindblad and all the things he does. As we described him in an interview that will (hopefully) see the light of day soon, Klas is a kind of Finnish Prince. Like the Minneapolis native, apart from the huge amount of releases he has in his discography under multiple aliases (most famously, Sasse and Freestyle Man), he has a vault of only he knows how much unreleased material.
To the happiness of those of us mortals who love that Nordic sound that began to experience glorious moments in the second half of the nineties, Klas decided in the first half of this year to start releasing those tracks.
Harrison Fjord is one of the three tracks that came with the debut release, funky house with a warmth far removed (geographically) from those West 20 studios in Turku, southern Finland where he recorded those tracks between 1994 and 1999.
We look forward to discovering more of these gems in store throughout 2022, released through Freestyle Man Records, a sub label of Moodmusic Records. Full review here.
3. SOFIA KOURTESIS – LA PERLA
At 1051 Magazine we premiered the features section at the beginning of February this year and we did so with an artist who has taken flight in an extraordinary way in 2021. It has been a difficult year for her on a personal level, but it seems that not only has she overcome tremendous adversity, but artistically she has cemented a well-deserved fame. In those days we got the first preview of what was to be a great EP called Fresia Magdalena. La Perla was a declaration of intent from the Berlin-based Peruvian. She will always make us dance with tons of elegance, something that is always appreciated and even more so these days. This is what Sofia Kourtesis herself had to say about this cut:
"Although I have sampled my own voice before, this is the first time I actually sing on a track. My dream is to develop a live show and I created La Perla with that in mind. La Perla is about looking at the sea, it's the first thing I'll do when I go back to Peru. My father used to say that looking at the sea is like meditating, it clears your head. This song is for him. It is difficult for me to listen to La Perla, as I wrote it during the time I lost my father to leukaemia. This song is for him, rest in peace dad". Read the feature here and the review of Fresia Magdalena EP here.
2. GULLEN – ANNIE´S BACKYARD
Pride of our national product, recording on the best international labels (this one, in Mobilee Records) and reaching the second position on our list. In April this year he brought us an EP with two tracks, and although the title track (Shook) was a delight, the "B-side" had an exuberant piece called Annie's Backyard. Gullen already has a career behind him, with more than fifteen years in the electronic music scene, but we can predict a tremendous future for the Barcelona artist, who is strengthening his position on the international scene with each passing day. We put here what we said about this marvellous cut:
"Annie's Backyard is as exciting as the title track (or even more so), which again follows Gullen's style rules (music to connect the organic and synthetic worlds in your head, according to his Facebook page). The track starts again without stridency, without unnecessary contributions, until a bass line overflows in crescendo and leaves just the right and necessary breaths in the almost five and a half minutes of Annie's Backyard. Optimistic and colourful music, but at the same time serious in terms of its danceable arguments"
Our review of the EP is here
1. ROBAG WRUHME – AVO THAL
At the top of our list this year, the song that has been playing non-stop and daily and that we can't get enough of. The British define it as earworm, whose almost scientific meaning is defined as "the inability to dislodge a song and to prevent it from relaunching in your head". That has been and continues to be Avo Thal (his second EP on his own label, Tulpa Ovi Records) for us since we reviewed it on 17 November this year. Day after day, hour after hour, we went again for that journey Herr Wruhme has given us, which begins by mercilessly throwing us onto a dancefloor with a hypnotic loop and a bass drum that gives way to an impassive bassline. Once he has us there, sweating with no possibility of escape, there comes a beautiful light at the end of the tunnel, a passage to a musical paradise that, with or without chemistry, takes us to a place where everything has a different colour, but at the same time without stopping making us dance.
Magical.
For us, the song of the year. This is what we said in that review:
"Personally, I think that the handling of emotions in the world of electronic music is what separates the middles from the masters, what separates the wheat from the chaff.
The artist who presents us with a new release today falls into that category. But this is no surprise to anyone, because Gabor Schablitzki, or better known in the musical universe as Robag Wruhme, is a master of the above, thrilling with his productions.
In these times when the label "Techno" is in a state of maximum prostitution by some artists and many media, listening to the title track of the EP makes you have faith again in everything that word has meant so far. But that's only in the hands of a few, and Wruhme is one of them".
Our review of the Avo Thal EP is here
ALBUMS
5. OLIVER KOLETZKI – MADE OF WOOD
In this latest batch of albums, it is difficult to make a classification, to put a certain order, because the harvest has been excellent. But you have to start somewhere, and what better than to choose this album by a German dance artisan, with a long career that has earned him the respect of his colleagues and the most varied audiences.
Olivier Koletzki presents his ninth album, Made of Wood. This release is the natural conclusion to a trilogy that began with The Arc of Tension and continued with Fire in the Jungle. Once again, Koletzki carries out an organic exploration of sounds from other latitudes, without losing his personal signature on the journey. Its gestation begins in Tulum, Mexico, during the winter of 2019, and it was during the following year that he completed the album in Berlin, aided by numerous live musicians and vocalists. Released on his label, Stil Vor Talent, before the end of the year it has received several very interesting remixes that have seen the light of day in EP format.
Made Of Wood is another example of Koletzki's mastery and experience. Rich textures, warm and organic sounds, vibrant rhythms and rhythms from other latitudes that intermingle to form a superb album from the first to the last track. A journey that takes you through unexpected terrain (and so varied) with themes such as Caravana de los Elefantitos or Made Of Cashmere. Full review here
4. VA – S.O.S. VOL. 2
On this last leg of our list we now fly to Los Angeles to discover SOS MUSIC, a record label, radio show and music collective co-founded by Maddy Maia and Tottie. The label champions female-identifying producers and women around the world, and features cutting-edge dance music from around the world.
For this second volume (remember that the first was extremely well received, being one of the featured albums on the annual Bandcamp charts), the seven-track compilation includes the most interesting and diverse emerging names in global dance music; Aura T-09, Baby T (B. Traits), Closet Yi, Hinako Omari, Regularfantasy, Yazzus (6 Figure Gang), and music from SOS co-founders Maddy Maia and Tottie. What better than the words of the latter to talk about this new Sisters Of Sound release:
"Volume 2 reflects the feeling of being back on the dancefloor and the breadth of music we like to listen to over the course of a night. We continue to celebrate new international female producers who identify themselves early in their careers, something we have always championed in our DJ sets and radio shows with Worldwide FM and DUBLAB. We are not restrictive in the direction of the artists' sound, and want to provide an inclusive outlet of creative freedom to let the artists explore themselves".
The album is one of the surprises of the year. With the constant line of dance in its DNA, we find rich nuances in these seven tracks….House, Breaks, Electro, even IDM, most of them with great elegance but also with more punk developments like those of Yazzus or Closet Yi.
But all density, not a second to waste, not a single filler line. We look forward to new releases from our Sisters Of Sound. Full review here
3. GLASKIN – KLAFTERTIEF  
In third place we have chosen another of those albums that won't be on many of those lists that are filled with high hypes due to the unstoppable copying mania of many specialised media.
Labelling this work would be an almost impossible task… avant-garde techno, intelligent techno, IDM, with drops of electro and jungle… one could say that it is a portrait of the musical journey they have been on over the last few years, a still of influences and ideas, which has distilled a work absolutely free of artistic ties and conventions.
Its protagonists?
Ferdinand and Jonathan Bockelmann, two brothers from Munich better known as Glaskin, agitators of the local scene and residents of the prestigious Munich club Blitz, apart from other tasks such as being involved in the production of two long-standing festivals (Back to the Woods and Schall im Schilf) held in the Bavarian capital.
You can start with the quiet beauty of the title track Klaftertief or the sonic serenity of Hydrogroove II and move on to the jungle landscape of the closing track Forms. But if we want to enter into a sonic trance in the middle of a dancefloor in any club or festival, Galan or one of the tracks that came out as a preview of the album, the resounding Stalactite Cave (which received its deserved remix by Matrixxman in that preview EP), take us there perfectly. The album is released in their own label, Yael Trip.
We were lucky enough to talk to them in an exclusive interview for 1051 Magazine, and this is what they told us about the conception of this excellent work:
"The process was very exciting because every day we set ourselves different goals. One day we would improvise on a synth in search of an interesting and catchy synth line, and the next day we would chop up recorded samples until they made us dance in the studio. However, most of the recording period was spent in front of our modular system. It gave us a lot of inspiration, a certain kind of randomness we were looking for and an overall effortless, joyful music making."
Klaftertief is a complete work, a journey of exploration but leaving nothing to chance, with stops at different stations making the journey an enriching experience. Our full review here and here a very interesting interview with the Bockelmann brothers.
2. SAULT – NINE
For second place it has been impossible for you to escape placing another marvel produced by a group that remains a mystery.
Sault's Nine puts these unknowns back on top. After 5, 7, released in 2019, and Untitled (Black Is) and Untitled (Rise), released in the second half of 2020, Sault have released Nine.
But… Who or who are Sault? The only credits that can be found on their albums is the name Inflo (alias of Dean Josiah Cover) as producer, collaborator of Michael Kiwanuka (who appeared as guest vocalist on a track of Untitled (Black Is), as well as Laurette Josiah) and Little Simz, who contributes his voice on a track of Nine. There are hints that two vocalists, Cleopatra Nikolic, aka Cleo Sol and Melissa Young, could be members of the group.
Other than that, it's all speculation. No photos, no videos, no interviews. And in Nine, again, a big social charge against racism, this time with great concern about the situation of black girls and boys growing up in the UK. Again, too, a difficult-to-define artistic discharge, with a crossover of styles. We can find breaks, nu disco, soul and even post punk funk, all mercilessly beaten together to make another album that will only be on sale for 99 days. That's why we can't put a link like in the rest of the albums. Nine is gone, whoever bought it, will get it, whoever didn't, won't be able to.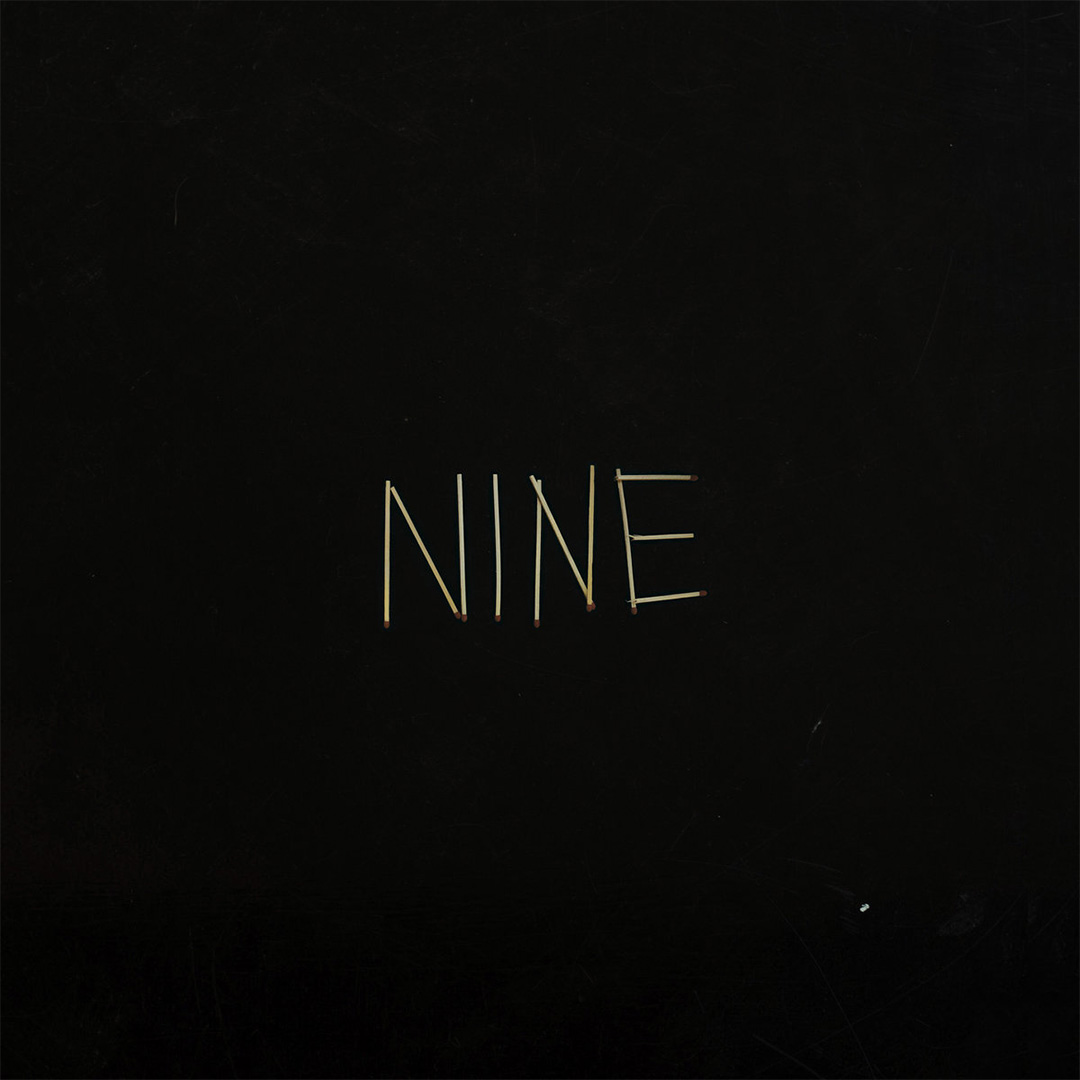 1. ERIS DREW – QUIVERING IN TIME
We come to number one, and here we have to agree with many other specialised media, and for the same reason that we have chosen Robag Wruhme in the Tracks category, the very just and well-deserved winner in the albums category is Eris Drew.
Her Quivering In Time is a fucking marvel. And that's it.
And we predicted it. We opened her review with this paragraph:
"October has closed with (surely) one of the albums of the year. Its protagonist is a newcomer, her first full-length album, although she's been in the music business for a few years and his passport says she was born 46 years ago".
Eris Drew, the High Priestess of Motherbeat. Tremendous debut, a full album without a filler groove, fresh yet revisiting.
Let's do a little history on its author. After many moves, she grew up in Glen Ellyn, a predominantly white suburb of Chicago. Her parents were clubbers, and as a child, her mother gave her a golden piece of advice: "If you want to hear real good music, Eris, you have to go to places where there are blacks and gays.
Her first DJ sets are said to date back to 1994, and much less years ago, she joined forces with Maya Bouldry-Morrison, aka Octo Octa, in a loving and professional relationship (together they run T4T LUV NRG, their record label, and their B2B are regulars at many clubs and festivals around the world) that continues to this day.
Eris decided to leave Chicago and move to New Hampshire, where Maya has a log cabin in the middle of the woods… But when this change of residence happens, the world is shaken by something that we have all suffered from and that is called pandemic. It was March 2020 and there Eris was in a period of confinement, in an unparalleled natural space, in a studio with his subwoofer resting on a wooden floor.
Under these conditions Eris conceives and records this full-length album, based on a number of vinyl samples and sounds that make us travel back and forth in time. A true devotee of vinyl (always, always her sessions are on this medium, with her collection in tow), part of this album has had its musical foundations in samples taken from that collection.
Eris says that before the period of isolation due to her quarantine, she had sketched out three of the tracks for the album. The hiatus in her touring caused by this was transformed into songwriting and producing energy, which she managed in this wonderful environment.
Quivering In Time is fresh. It is new, although its aromas come partly from other eras. It is danceable to death. It is organic and analogue, warm and lovingly made. There's House, Breaks, scratches, effects-intoxicated guitars (Loving Claw), flashes of Acid and homages like the one on The Message/Ride Free, straight to the heart of the second summer of love, to Primal Scream's Loaded and Weatherall with that legendary vocal sample that says "We wanna be free to do what we want to do… and we wanna get loaded!". Hypnotic mid-tempos like A Howling Wind or bangers like Show U Love, ready to tear up dancefloors. Delusions halfway between House and Funk like Sensation or the tremendous track that gives the album its name and closes the album, which leaves you wanting to play it all over again… that Quivering In Time has been another one of our earworms since we heard it for the first time. Our full review here
---