Seven years later comes the second part of a compilation called Home. House. Hardcore. That first instalment arrived in 2015, and was packed with tracks produced by a tireless worker in the German electronic scene called René Pawlowitz.
The DJ and producer of a thousand aliases was born in Frankfurt in 1975, and has been around since the 1990s. We refer to the thousand aliases because he has made a name for himself with a long list of them, the best known being Shed, Head High, WK7 or Zig Gonzalezz.
A thousand names, but all of them with a common denominator, quality productions and incessant exploration, especially in the territory of House in any of its flavours and also in Techno.
Talking about the release that will be released in full on May 27th, it all started in 2009 with Its A Love Thing, released as Head High for the newly launched Berlin label, Power House.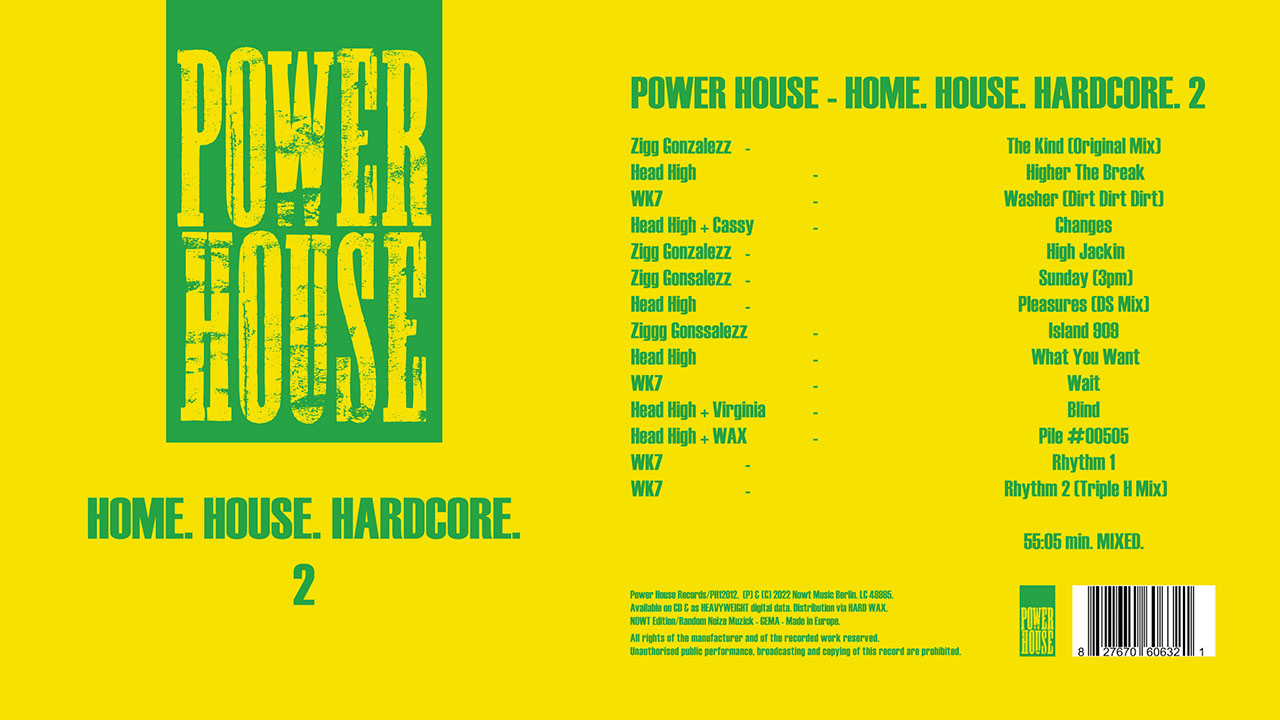 After a bunch of other catchy dancefloor hits, the label put them together in a mix called HOME. HOUSE. HARDCORE. Now, 7 years later, the time has come to release HOME. HOUSE. HARDCORE. Part 2. Again mixed by Head High including tracks from the last years as well as new and unreleased material. So please check out good stuff like WK7's "Rhythm 1" or Ziggs' "Sunday (3pm)" and new co-ops with Catherine "Cassy" Britton, Virginia "Virginia" Högl and DubnBass heavyweight "WAX".
As a preview, we can enjoy the collaboration between René and the legendary Virginia, the powerful House banger called Blind, which makes it clear which is the route that the rest of the tracks of this compilation / mix follow.
Release date, May 27th, pre order here
---