Paraiso has closed the line-up for its 2022 edition, the third, the return edition after the circumstances that have hit the world have allowed it. And to complete the line-up, a good list of very interesting names combining (as always) emerging artists with established names.
Let's start with the national product. David Ponziano is a resident of the Halley club and a leading name on the Madrid underground scene, who will be offering one of his sets where styles come and go with great fluidity. We continue in Madrid with Jan Swam, also known as Savino, another artist present in the capital's underground. He usually combines sets with live instruments, so his appearance at Paraiso could be an opportunity for those who haven't seen him before to enjoy his technique. Also appearing live will be Andrés Téllez, aka Delone, a producer from Madrid, half of the DJ duo Dos Attack and owner of the Riverette label. His long trajectory as a composer can be appreciated in his debut album released last year, where he makes very clear his absolute care for textures and nuances, something he will surely show in his live show.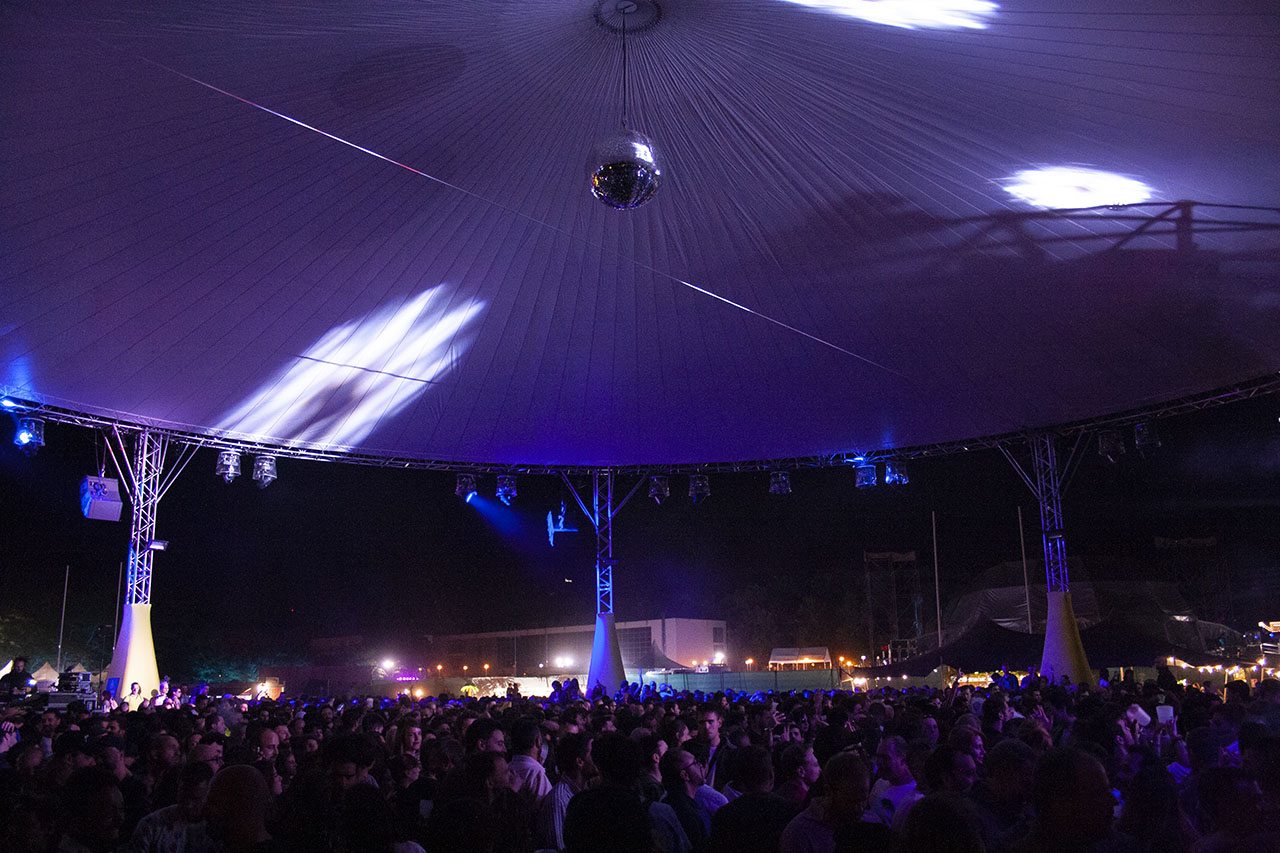 Closing this last addition of national artists we have a B2B that will be pure gold due to the quality of its two components. Miguel Barros aka Pional repeats in Paraiso, as in the last edition, the one in 2019, he delighted us with a tremendous set… and this time, Madrid meets Barcelona because Oriol Riverola, better known as John Talabot, arrives from there. Little more could be asked for, two champions of the heavyweight of national electronic music, with wide and deserved recognition beyond our borders, join forces in the Paraiso booth to offer a set that will be historic.
We leave our borders for the international closing set. Australian Courtney Clarke, aka CC Disco, grew up as a DJ in the Melbourne scene, where she worked her way up through the local radio stations. Now based in Lisbon, the Aussie is a staunch advocate of Disco and danceable House and her presence is increasingly necessary at any festival. We continue in Australia with another emerging DJ, Lauren Hansom, another hurricane coming from the antipodes to deliver one of her eclectic sets that treasure the most absolute disregard for the established rules, where you can find from the most classic Chicago House to Bronski Beat. Be warned.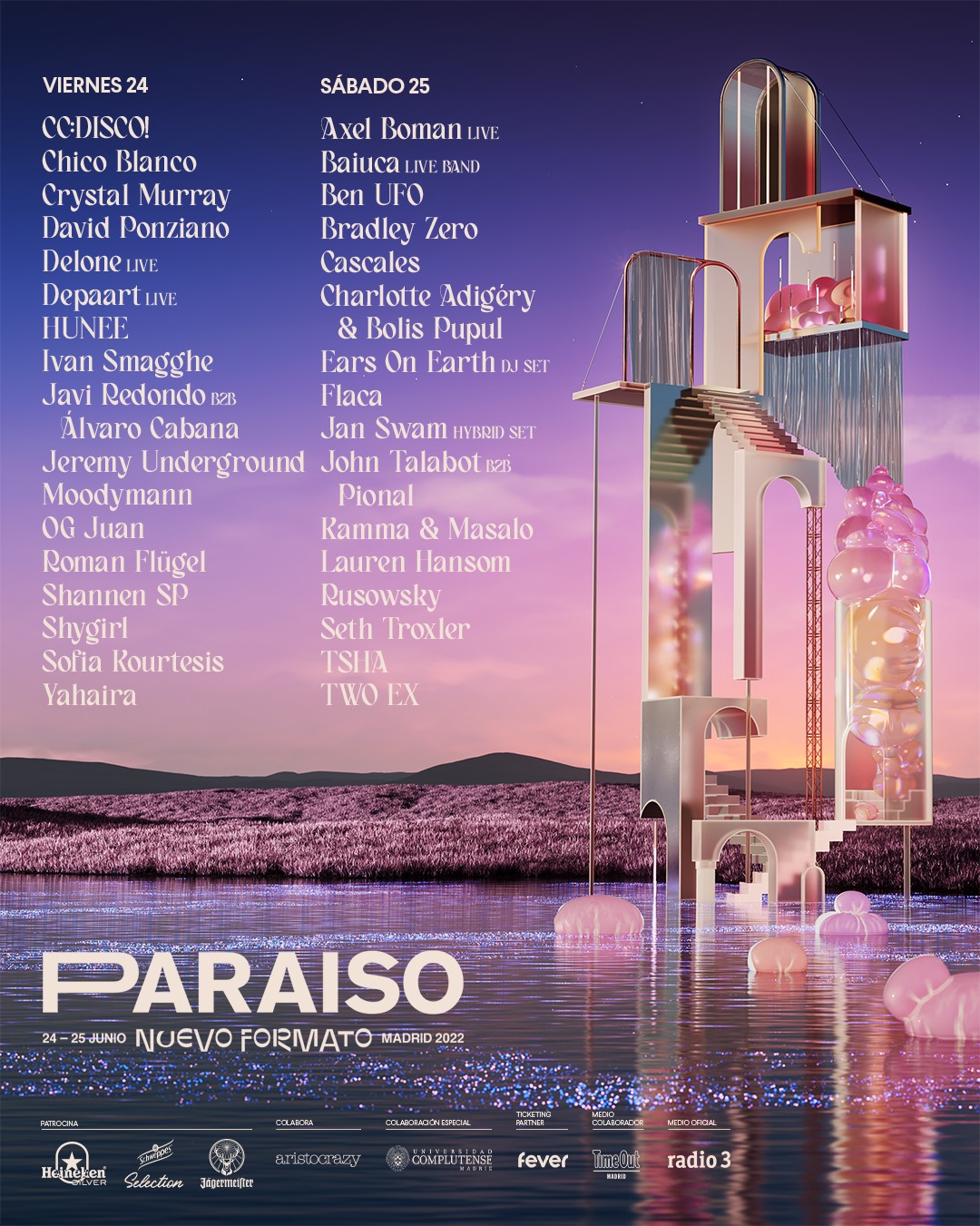 We return to Europe, with one of the very rare cases of devotion to the booths, a DJ who is not a producer. Ben Thomson is the real name of Ben UFO, a DJ who grew up between raves and grew up musically between the Leeds and London scenes, who has had a radio show on Rinse FM for over a decade and is co-founder of the Hessle Audio label. Expect Acid house, Jungle, Garage, Drum'n'Bass and Dubstep in the right doses in his set… something different to put in your ears. Shannen SP is a London based DJ, artist, vocalist, but hails from West Yorkshire. Known for her work with the prestigious UK label Hyperdub, and for her collaboration on the Ø event with Kode9.
Shannen explores the cutting edge of electronic music, and has quickly established an impressive reputation as a DJ. Of South African descent, Shannen is interested in the sounds of her origins, something that is always present in her sets. From Belgium will be Charlotte Adigéry & Bolis Pupul, a duo who will present live their recently released Tropical Dancer, an album that came to the market from Deewee, the label of the also Belgian Soulwax.
Sharp lyrics like stilettos hurled against plagues such as racism and xenophobia are accommodated in waves of Electro Pop spiced with a variety of flavours.
The two main courses of this closing set are almost legendary at this stage of the game. From Detroit, the always mysterious Kenny Dixon Jr. aka Moodymann, a DJ and producer who needs very little introduction. Active since the mid-nineties, a tireless researcher of the frontiers between Techno and House, without disdaining influences from other styles such as Soul, Jazz or R&B. His sets are usually unforgettable, danceable and emotional experiences.
To close the line-up, we fly from Detroit to Stockholm, where we have to go to Barnhusgatan, the street where Studio Barnhus is located, the sonic refuge (together with his two partners, Kornél Kovács and Petter Nordkvist) of our next protagonist, Axel Boman.
Axel comes to Paraiso to make one of the first live performances of his new double album, Luz / Quest For Fire, recently released and reviewed by us here. Axel has recorded a new album after nine years, and it is, without a doubt, one of the best albums so far in 2022. His live performance at Paraiso is one of the best reasons not to miss this third edition of the festival.
There are still tickets available here, limited to 8500 people. Don´t miss it.
---